Are you thinking about creating a new book collection? Do you like to cook? Do you like to eat? If you can answer yes to any of these questions, you might do well to learn more about collecting rare and vintage cookbooks. As you might imagine, there are cookbooks of all sorts out there to be had. Today, we'd like to focus on two possible paths for your collection: books written and signed by famous chefs, and rare cookbooks of writers and artists.
Cookbooks Written By Famous Chefs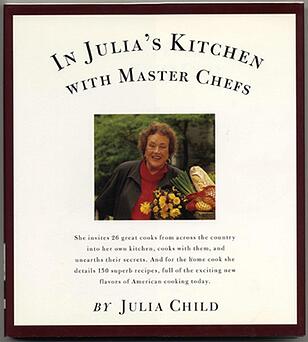 Where better to start a cookbook collection than with texts written by famous chefs? When we think of famous chefs, our minds wander immediately to Julia Child's famous cookbook, Mastering the Art of French Cooking. This two-volume set was co-authored by Simone Beck and Louisette Bertolle. The first volume was published in 1961, while the second volume followed nearly a decade later in 1970. In Mastering the Art of French Cooking, and in her subsequent television appearances, Julia Child brought the delight of French cuisine to American readers and audiences. First editions of the first volume range anywhere from a few hundred dollars to more than $1,000. And if you're looking for a signed copy, you should expect to pay well over $1,000. In addition to this cookbook set that put Julia Child on the culinary map, collectors might be interested in other books signed by the chef and author, such as In Julia's Kitchen With Master Chefs (1995).
Of course, Julia Child isn't the only television chef to create collectible cookbooks. If you're interested in more contemporary chefs, you might look, for instance, for a signed first edition of Emeril Lagasse's Emeril's There's a Chef in My Soup: Recipes for the Kid in Everyone (2002) or Pat and Gina Neely's Back Home With The Neelys: Comfort Food From Our Southern Kitchen To Yours (2014).
Artists and Writers in Modern Cookbooks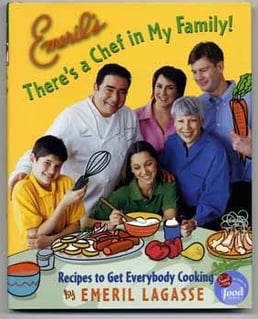 It shouldn't come as a surprise that cookbooks written and signed by famous chefs like Julia Child, as well as contemporary television chefs like Emeril or the Neelys, have become collectible. But did you know that some of the most valuable and prized cookbooks actually incorporate famous artists and writers of the twentieth century?
For instance, in 1977 the Museum of Modern Art in New York published The Museum of Modern Art Artists' Cookbook, which includes 155 recipes and conversations with thirty then-contemporary painters and sculptors. Artists featured include Louise Bourgeois, Andy Warhol, Willem De Kooning, and a number of others. First editions of this text, spiral-bound on cardstock, can range from just over $100 to well over $1,000 depending upon condition and whether you're able to find a copy with inscriptions from any of the artists included in the book.
But this isn't the only valuable cookbook that features postwar artists. To be sure, The Artists' & Writers' Cookbook (1961) not only features 200 recipes by 55 distinct novelists, painters, and sculptors, but it also includes original drawings by Marcel Duchamp. Writers featured in the cookbook include John Keats, Harper Lee, and William Styron.
Finally we'd be remiss if we didn't mention one of our favorite collectible books about food that also features one of our favorite poets. Published by Corvina Press in Budapest, Sentimental Journey Around the Hungarian Cuisine (1969) [Comiendo en Hungria] is a gloriously illustrated book by Miguel Ángel Asturias and Pablo Neruda, featuring poems by Neruda. But no matter how you decide to shape your cookbook collection, we can promise you one thing: there are a lot of interesting cookbooks out there to discover!