Novelist, short story writer, poet, and non-fiction writer Edith Wharton is well known for being the first woman to win the Pulitzer Prize. She is also well know for bucking the traditional lifestyle expected of women of her status during her day and age, and for her incredible efforts to help women and children in France during World War I. Amazingly, her prolific literary career did not gain momentum until she was forty years old. However, the wide variety of her publications—including nonfiction relating to travel and interior design—instilled in readers and critics of numerous genres a lasting sense of respect for the writer. For her literary and cultural impact, Wharton was given an honorary degree from Yale University (the only reason she ever bothered to briefly visit after moving to France), and a street in Paris, the Rue Edith Wharton, is named in her honor.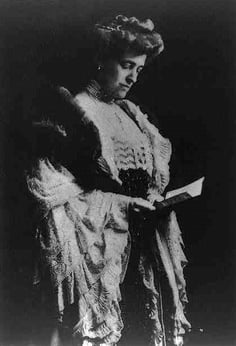 Her most well known works, The House of Mirth and The Age of Innocence, take place in her hometown, New York City. But while she may have been honored with a street of her own in Paris, a recent effort to erect a statue of Wharton in Central Park, alongside other notable authors, was a failure. So why does the city, whose 19th century image was so beautifully rendered in both her fiction and non-fiction, not embrace and honor Wharton the way her adopted home country has? Some have suggested that it is because Wharton herself did not love New York.
Of course this suggestion is not true, though the New York City of Wharton's time was vastly different than the New York of today.
Born during the Civil War, Wharton grew up in a time in which having an esteemed place in society was of utmost importance. In fact, the phrase "keeping up with the Joneses" is said to be about her father's family. At the time, Fifth Avenue was the height of fashion and the only neighborhood worth living in according to some, though Park Avenue was on the rise. Lower Manhattan was still known as Five Points—peppered by crime and disease—and Greenwich Village was still considered undesirable. In fact, it was despised for the constraints it put on women.
But Wharton's dislike of her hometown (she even hated brownstone, the building material much loved by current NYC home buyers, calling it the most hideous stone ever quarried) is not the reason that few honors or historical preservations have been done in her name. The truth is rather that Wharton's New York has simply disappeared.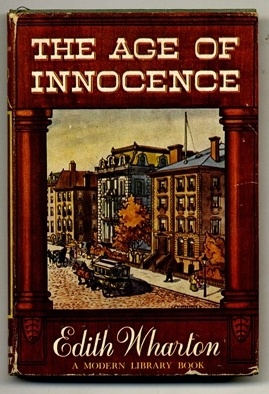 At the age of 23, Wharton married Teddy Wharton in the Serbian Orthodox Cathedral of St. Sava on 26th Street. In May 2016, the cathedral burned, leaving only the charred bones of the structure as a reminder of the impressive stone building.
After their marriage, the couple moved to 25th Street. Today, that house no longer stands. They later moved in to a Park Avenue row house—one of Wharton's despised brownstones. Today, only one of the row houses remains, and it is the last brownstone on all of Park Avenue. That row house, however was not the one in which she lived. Before she married Teddy, Wharton was engaged to the son of the owner of the famous Fifth Avenue Hotel which was right across the street from her childhood home. The hotel, as well, is no longer there.
In fact, nearly every landmark of personal or literary significance to Wharton, save Grand Central Station and Madison Square Park, has ceased to exist. Restaurants she mentioned in her work have long since shut down. Stores have closed or relocated, and the hotels she featured prominently in her texts have been replaced by newer, luxury businesses more in line with modern tastes.
Her childhood home, however, still exists and there is a plaque there in her honor, though it is not as flashy or honorable as a street name or a Central Park statue. And, Wharton's childhood home has been remodeled to the point that it does not qualify for listing as a protected building. The first floor is now a Starbucks (coincidentally named after a character written by her distant cousin, Herman Melville) and the second floor houses a WeightWatchers. There will be no museums or statues in her honor there.
If the thought of Edith Wharton's bygone New York saddens you, know that the home Edith designed and lived in for just over a decade at the beginning of the 20th century, coined "The Mount" after her grandfather's estate, still exists in Lenox, Massachussets, two and a half hours from New York City. A National Historic Landmark, you can visit and tour from May-October.
And let's not forget that while physical and spatial honors for our favorite authors may be nice (and deserved!), the true essence of these writers can be found in their texts. And those we can visit again and again.