Happy New Year! We hope you awoke this morning full of hope and excitement for what 2019 holds. For many of us, the turning of the calendar is an opportunity to reflect on the past year and set goals and plans for the upcoming one. These may be health and fitness related, social and relational, work-based, or any of the many other types of resolutions you hear being thrown around by January 1 optimists. We've been thinking of some resolutions of our own, specifically book-based resolutions. Whether you're a seasoned bibliophile, a novice collector or reader, or an avid fan of all things written word, what follows are some suggestions that might be right up your New Year's resolution alley.
1. Read a certain number of books per month
According to an article in Reader's Digest that cites a study completed by the University of Michigan's Health and Retirement Study, reading has a myriad of mental and physical health benefits ranging from a longer life to high emotional intelligence to an increased ability to empathize.
In this day and age of the internet, it may seem like people are constantly reading. And it's true. We're consuming the written word on our phones and tablets, through email, and every time we browse a website. You're doing so right now by reading this blog post.
But actually sitting down and reading a book—fiction or non-fiction—forces our brains to work in a different way, producing many of the attributes and outcomes mentioned above.
So, set a goal for yourself. Commit to reading one book per month. Or, if you're a more avid reader, try to read 5-10 books per month. Join a book club for accountability. There are many online options, spanning different interest areas, or check out what's offered for programming at your local library. Your brain and your body will thank you!
2. Begin a book collection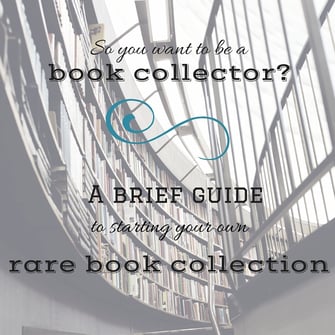 Maybe you're already a big reader and lover of all things books. Why not use 2019 to take the next step and begin building your own book collection? You won't be sorry. Book collecting is a rewarding and enjoyable pastime.
We've written before all about how best to get started with your own book collection. First, identify your focus area, how much time and money you can commit to your collection, and what sort of collection you'd like to have. For example, perhaps you've always been fond of a certain author, or maybe you love children's books in which case the list of past Caldecott award winners might be a good place to start.
Click here to read our full guide for beginning a rare book collection and best of luck with your endeavor. We'll be rooting for you!
3. Add a certain book to your collection
Perhaps you've already been working on a book collection for some time. Is there a certain book that you've been dying to get your hands on? This could be your year! Whether that means attending an author event to finally get a signature or saving up money so that you can purchase a first edition, you can work toward the goal of adding a book to your collection in 2019. The fruits of your labor will be sweet—every time you walk past your newly acquired collectible, you can remember the work and effort that went in to getting it in your hands and on your shelf.
4. Read or collect all the books in a series
It's always nice to have a reading road map, and reading all the books in a series gives you just that. Haven't read the full Harry Potter series or the Lord of the Rings? Do it this year. Stephen King's The Dark Tower series is another option. Really, the opportunities here are endless. Pick a genre or author you like and read the books in a given series.
Maybe you have a favorite series but you'd like to own the books from it and create a sort of collection. Use this year to pursue particular editions, signed copies, etc.
5. Take a book-based trip
The world is a big place, and if you've set your sights on traveling in 2019, why not turn some of your wanderlust in a book based direction? You could plan a specific trip around an author's home or a particular book-related landmark. Or, you could look up the area surrounding where you are already planning to visit to see what sort of literary locales might be of interest to you.
For example, if you find yourself in Mississippi, you could visit the home of William Faulkner at Rowan Oak. In Northern California, you can find the remnants of Jack London's ranch. Whether you're traveling in the Midwest or driving along the Eastern Seaboard, you could consider planning a stop at one of Mark Twain's homes.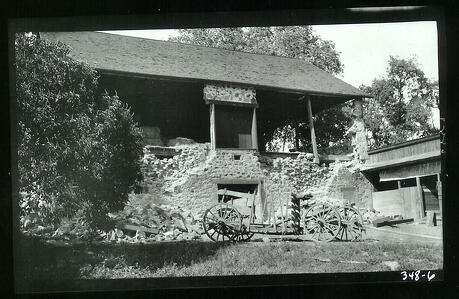 Of course travel can also be essential in adding books to your collection. We've written many guides to buying antiquarian and rare books in cities around the world. You can browse them in the Collecting Books Around the World section found at the bottom of our Rare Books page here. Also, keep in mind the amazing (and free!) libraries that are open all over the United States and globally. Many of them house particular works of interest and are visually breathtaking. Any bibliophile would feel right at home.