Valentine's Day is a chance to celebrate love in all its forms. What better way to do so than to consider some of the best couples, and arguably the most famous couples, in literature? Whether they fell in love at first sight or took a little while longer to work their way into each other's hearts, the following literary couples have one thing in common: people keep coming back to their stories again and again, to see both the best and the worst love has to offer.
Warning: Spoilers Ahead!
Elizabeth Bennett and Mr. Darcy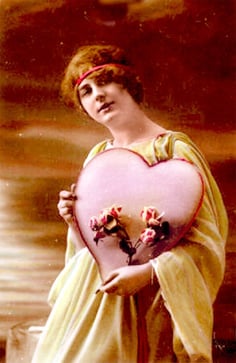 When Elizabeth Bennett first met Fitzwilliam Darcy there was little reason to root for a relationship between the two. Darcy's rude and prickly personality immediately turned Lizzie against him, and this negative first impression made it difficult for them to reconcile. But as Pride and Prejudice progresses and we learn more about who Darcy is underneath all of his grumpiness, his good qualities begin to shine through, making their eventual engagement a triumphant and satisfying end. The pair has the distinction of not only being Jane Austen's most beloved couple, but also one of literature's timeless favorites. Their story, the very antithesis of love at first sight, has captivated readers for generations and has inspired movies, television shows, a YouTube series, and countless novels.
Catherine and Heathcliff
The love at the center of Wuthering Heights by Emily Brontë may not have been healthy, but the intensity bordering on obsession between Catherine and Heathcliff is what makes them such an iconic couple. Raised along side each other, the two become intrinsically linked, and though they end up marrying other people and seeking revenge against one another, their most important bonds are those they share with each other. Many times throughout the course of the novel Heathcliff refers to Catherine as his soul.
Daisy Buchanan and Jay Gatsby
F. Sott Fitzgerald's masterpiece, The Great Gatsby remains one of America's most important novels because at its center is the intriguing and complex character of Jay Gatsby. His determination to construct a life worthy of Daisy, or rather, the idea of Daisy, is part of what makes the novel as captivating today as it was at the time of publication. Though the adulterous relationship Gatsby manages to start with Daisy fatally self-destructs, her green dock light burning across the water remains a hauntingly romantic and lonely image.
Hermione Granger and Ron Weasley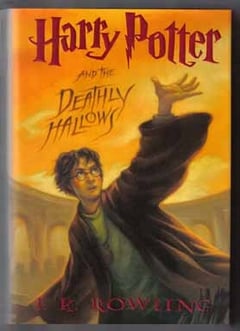 The increasing amount of young adult speculative fiction being made into films in recent years has cast a spotlight on YA, and the genre has exploded. Fans of YA have been able to see their favorite romances play out on the movie screen and, in some cases, on television shows. Arguably the most popular of these book-to-film couples are Hermione Granger and Ron Weasley depicted in the Harry Potter series by J.K. Rowling. Watching the pair grow from childhood friends to a happily married couple in the 2016 play Harry Potter and The Cursed Child has given fans of the books a new way to engage with this particular romance. And though recently Rowling has claimed that she regrets pairing the two off, millions of readers place these two firmly on their list of beloved literary couples.
Carol Aird and Therese Belivet
The Price of Salt, also published under the title of Carol, by Patricia Highsmith is somewhat unique in that it presents a homosexual love story with a happy ending, which was a rarity in the 1950s. Though Carol ends her relationship with Therese after her husband hires a private investigator to gather evidence proving Carol's sexuality as a way to seize custody, in the end, the couple is reunited, having each realized the importance of the depth of feeling they have for one another. The novel was recently adapted into a film staring Cate Blanchett as the titular character, demonstrating its enduring relevance.