Legendary English author Philip Pullman turns 72 years old today. You know Pullman for the His Dark Materials trilogy, his thought-provoking novel The Good Man Jesus and the Scoundrel Christ, and, most recently, for his The Book of Dust trilogy, which is still in progress. In honor of his birthday, we've rounded-up four of our top posts about Pullman, collecting his works, and why many consider him a modern-day literary mastermind.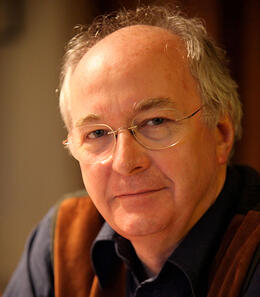 Author Philip Pullman is a master of modern children's literature. His trilogy, His Dark Materials, is one of the most beloved fantasy series of the last twenty five years, although Pullman himself considers the books "stark realism" not fantasy. Writing for children, Pullman believes, enables him to engage his readers in ways he would otherwise be prohibited - he revels in intricate plots and characters. He has won the Carnegie Medal (1995), Guardian Prize (1996), and Astrid Lindgren Award (2005).
A characteristic of Pullman's writing is its double appeal. His writing has classical literary origins in the likes of Milton, von Kleist, and Blake. His themes and direct influences come from the Bible and Homer, but his work is expertly crafted for children and is endowed with the kind of entertainment density that fills a Hollywood blockbuster. Read more >>
"As a passionate believer in the democracy of reading, I don't think it's the task of the author of a book to tell the reader what it means…Anyway, I'm not in the message business; I'm in the "Once upon a time" business." ~Philip Pullman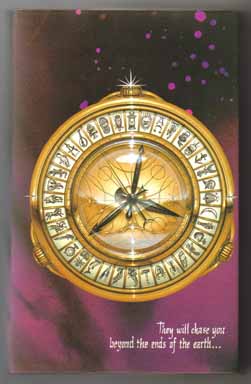 The democracy of reading. The fact that every single person who picks up a Philip Pullman book (and the selection to choose from is a good one!) can and should form for him or herself the meaning and message between and within the lines. What a lovely thought! We like this idea. After all, it's the books that tell you why. And Philip Pullman is a master of writing a good story for readers to consume and enjoy. Do you know much about this modern-day legendary author? If not, here's a brief introduction to Philip Pullman.
Who is Philip Pullman?
Philip Pullman was born in Norwich, England in 1946. His father, a pilot in the Royal Air Force, died in a plane crash over Kenya when Pullman was only 7 years old. The circumstances surrounding Alfred Pullman's death were rehashed for Philip Pullman later in life, and he conceded that the facts surrounding the crash—and what his father was doing at the time of it, namely taking out mostly under-armed Mau Mau—were a challenge to his memory of the events. Many critics note that Alfred Pullman's death plays into Philip Pullman's works: his stories include a lot of orphans. But, Pullman himself has said that he merely writes orphan tales because children can have more adventures when there are not parents lurking over their shoulders. Read more >>
Collecting the works of a present-day author is appealing to many collectors. For starters, if the author is alive, a collector's chance of meeting him or her in person is significantly higher than if the author was dead. Likewise, he or she may be putting more signed books into the world, just waiting to be scooped up by a diligent collector. Living authors may hold speaking events, book signings, etc. which are great opportunities for collecting ephemera. And, if the author in question is still publishing new work, then a collector can still feel the thrill of adding yet-to-be-seen titles to his or her library. For these reasons and many more, collectors of Philip Pullman's work are in luck.
Do you have a Philip Pullman collection? Are you interested in starting one? Below are some notable titles and editions that you might consider adding to your Pullman library.
His Dark Materials Trilogy
Any discussion of a Philip Pullman collectible will probably start here. His Dark Materials trilogy, published from 1995-2000, is what made a name for Philip Pullman. The books included in the trilogy are Northern Lights, (1995, published under the title The Golden Compass in the United States), The Subtle Knife (1997), and The Amber Spyglass (2000). These books make up one of the most famous fantasy series in the last half century. Although, as we've noted before, Pullman prefers to think of the books as "stark realism" not fantasy.
First editions of the entire His Dark Materials trilogy in fine condition, including the dust jackets will sell for thousands of dollars. Read more >>
Today we celebrate the birthday of Philip Pullman, whose children's stories and fantasy novels have enchanted readers of all ages. Born on this day in 1946, Pullman has distinguished himself as one of Britain's leading modern authors and illustrator. What better way to commemorate the anniversary of his birth than with a look at his pictures? Read more >>