"Everybody else is working to change, persuade, tempt and control them. The best readers come to fiction to be free of all that noise." ~Philip Roth in Conversations with Philip Roth
Philip Roth was one of the great, American literary geniuses of the twentieth and twenty-first centuries. Through his works, he explored the idea of self. He also highlighted the social and political climate of the time in which he wrote, often with satire and his particular brand of literary panache.
When Roth died in 2018, he had been awarded two National Book Awards for Fiction, two National Book Critics Circle awards, three PEN/Faulkner awards, as well as the National Book Foundation Medal for Distinguished Contribution to American Letters (2002), a National Humanities Medal (2010), and a Man Booker International Prize (2011), among numerous other awards. But beyond these quantifiable accolades, Philip Roth had perhaps the most profound impact on countless readers who picked up his work. It's true that in his stories, he allowed us to "be free of all that noise". Today, in honor of his birthday, we've selected several of our favorite Philip Roth posts to share.
The best stories have memorable protagonists. Over the course of his illustrious career, Philip Roth has fashioned numerous standouts. Roth said in a 2014 interview republished in the New York Times that his "focus has never been on masculine power rampant and triumphant but rather on the antithesis: masculine power impaired…[His] intention is to present [his] fictional men not as they should be but vexed as men are." A look at some of the great Rothian main characters reveals that perhaps it's the characters' realistic struggles and less-than-picture-perfect lifestyles that make them as memorable as they have become.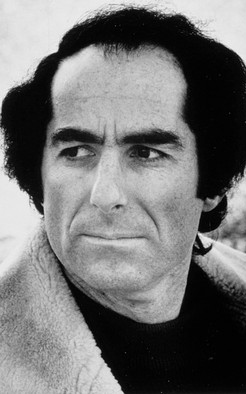 Philip Roth's first book was a collection of short stories and a novella, Goodbye, Columbus, for which the compilation was titled. It won a National Book Award for Fiction. In the title story, Rothintroduces readers to Neil Klugman, a working-class Jewish American living in New Jersey. Klugman narrates the ups and downs of his summer romance with Brenda Patimkin, a college undergrad from a wealthier Jewish family. As New York Times reviewer William Peden put it, Roth portrays Klugman as "in limbo between past and present," and in the end, his character realizes how assimilation, or the lack thereof, affects his future with Patimkin.

The "in limbo between past and present" mantra is one that can be applied to many of Roth's leads. In the 1997 novel, American Pastoral, which won a Pulitzer Prize, Seymour "Swede" Levov also finds himself in a sort of limbo between how his life appears to be, and upon further inspection, how it actually is. Adding a layer of complexity to the story, Roth employs a familiar narrator. Nathan Zuckerman tells Levov's story, all the while grappling with the discrepancy between facade and reality. Read more >>
What would our world look like if the Axis powers had won World War II? How would our daily lives have been transformed if the United States had been sympathetic to Nazi Germany? Posing "what if" questions about World War II and its aftermath has been popular among some of America's most widely read authors. Notably, both Philip K. Dick and Philip Roth have imagined alternate histories in which Nazi Germany won the war. While the series The Man in the High Castle takes its title and storyline directly from Dick's novel of the same name, we'd like to explore the literary precursors to the show and to consider the ways in which writers wield great power in the writing (and rewriting) of our histories.
Philip K. Dick's The Man in the High Castle (1962)
Reimagining history through literary fiction is not something new. To be sure, historical events—seeming facts—have been fictionalized and reinterpreted for centuries by novelists, playwrights, and poets. But creating an alternate history of World War II, given the recent nature of the chasm that many say divided the twentieth century, is perhaps a more complicated one. By most accounts, Philip K. Dick was the first to imagine a world, in novel form, in which Nazi Germany prevailed and defeated the Allies in World War II. That novel, The Man in the High Castle (1962), is said to have taken inspiration from other texts that re-envisioned previous historical events. Yet an alternate history of World War II must have felt more dangerous, more immediate, less than twenty years after the war actually ended.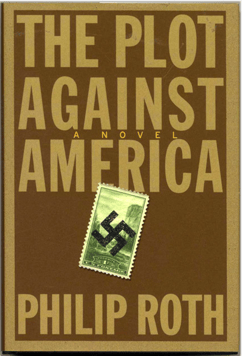 Dick's novel begins fifteen years after World War II officially ended in 1945. Yet the world in which the novel places us is one in which the Axis powers won the war, with Nazi Germany occupying the "Eastern States" and Imperial Japan occupying the "Western States." In the Nazi-run Eastern States, in particular, characters live within a seemingly racist, anti-Semitic totalitarian sphere in which Nazi ideology has been almost fully realized.
Philip Roth's The Plot Against America (2004)
More than 40 years after Dick published The Man in the High Castle, Philip Roth imagined a mid-twentieth-century world in which Franklin Delano Roosevelt lost the 1940 election to Charles Lindbergh, an anti-Semitic Nazi sympathizer. That novel, The Plot Against America (2004), brought renewed interest in the World War II era and the "what ifs" of Nazism and totalitarianism. Read more >>
Philip Roth, award winning author and literary innovator, has died at the age of 85. Roth is well known for his semi-autobiographical texts which often blur the line between fiction and reality. What isn't blurry is Roth's influence and impact on the literary community and on readers and book collectors around the world. With well-known novels like American Pastoral and The Plot Against America, among numerous others, Roth proved himself an astute observer of American culture with all its cracks and flaws. His are novels of satire and American-Jewish life, each complex in the journey it takes readers on. Even though we're afraid we'll only scratch the surface, today, we'd like to look at Roth's many literary contributions and achievements.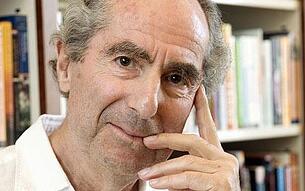 Roth grew up in Newark, New Jersey, the son of first-generation American parents who were Jews of Galician descent. His family's heritage and his childhood in New Jersey featured prominently in many of his literary works. Indeed, Roth's writing is often highly autobiographical. His first marriage to Margaret Martinson, for example, heavily influenced his female characters in several novels including When She Was Good (1967) and My Life as a Man(1974). Read more >>