Jane Austen completed six novels in her lifetime. Not only were her books popular immediately after publication, but each of her novels is now considered a classic. Readers today love Austen's work for its engaging characters and love stories, but her books do more than entertain. In fact, they cast a fascinating light on the social and class structure of the 18th century and the unique position of Georgian society women. Despite the years that separate the society represented in her novels from today, Austen remains a beloved author whose characters' struggles and victories still resonate long after the culture in which her stories were set has evolved. Here are some things you may not know about Jane Austen.
Illness and Death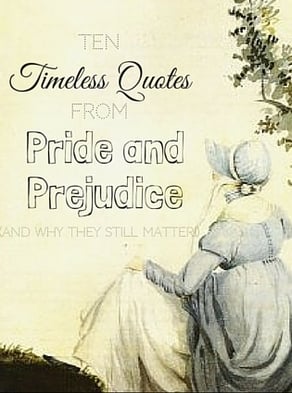 In 1816, Austen first began to feel the symptoms of the illness that killed her. She ignored her illness—jokingly referring to it as her bile—deciding instead to focus on writing what would be her last novel. Eventually she became too ill to walk and spent the last months of her life bedridden. She died in 1817 without finishing her final book.
Some scholars attribute her death to Hodgkin's lymphoma but the overall consensus is Addison's disease. It wasn't until after her death that her books were published under her name, having been previously published under such pseudonyms as "A Lady" and "The Author of Sense and Sensibility." Eventually previously unpublished novels Northanger Abbey and Persuasion were released, along with Sanditon, her unfinished final novel. Since her death, Austen's books have never been out of print.
Relationships
Austen is well known for the depiction of relationships in her novels. Elizabeth Bennett and Mr. Darcy, for example, are easily one of the most famous and well-loved literary couples today. However, Austen herself never married, yet she had a great love of her own in spite of her well-known spinster status.
Austen met Tom Lefroy in December of 1795. Austen and Lefroy, an Irish barrister in training, quickly developed a friendship and flirtation. Austen wrote in a letter to her sister that she fully expected an offer of marriage from him. However, their families intervened and after January 1796, she never saw him again. Their match was not advantageous to either family, as neither had money. Lefroy was himself dependent on an uncle, and his career depended on that uncle's financial support. When Lefroy visited the area again, he and Austen were kept apart. All further suitors failed to measure up to Lefroy and so Austen never married. The 2007 film Becoming Jane starring Anne Hathaway was based on her failed relationship with Lefroy.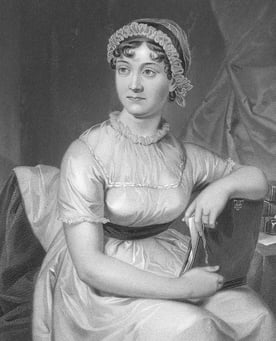 When she was twenty-seven, the younger brother of two of her friends proposed marriage and she accepted. Though he was several years younger, she had known him for years. The marriage would have been quite advantageous for Austen, as he had an expansive estate and would have been able to provide for her entire family for the rest of their lives. However, Austen broke off the engagement the next day based on a belief that a marriage without love would be unbearable
Prolific Early Work
Austen's early years were remarkably prolific. Throughout her childhood and adolescence, she wrote dozens of short stories, poems, plays, and short novels. The collected three notebooks containing this early work are called the Juvenilia.
Adaptations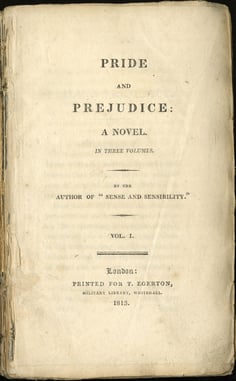 Jane Austen's novels have been adapted time and again into films, novels, and plays. Pride and Prejudice has seen many adaptations. It was first adapted into a film in 1940 staring Laurence Olivier as Mr. Darcy, then again in 2005 with Keira Knightley in the role of Elizabeth Bennett. The 1995 BBC miniseries starring Colin Firth is still considered an impressive production over twenty years after its by release. The Bridget Jones series of books and movies are a modern retelling of Pride and Prejudice, and there are numerous sequels and retellings of the story from Mr. Darcy's point of view. The novel Pride and Prejudice and Zombies tells the story with a horror twist and was made into a film in 2016. There is even a YouTube adaptation of Pride and Prejudice called The Lizzie Bennett Diaries that re-imagines the novel as a series of vlogs by grad student Lizzie Bennett and focuses on internet as a medium for entertainment and connection.
Sense and Sensibility has also been adapted into film several times, notably by director Ang Lee in 1995. Clueless is a modern retelling of Emma. Lady Susan, a short epistolary novel for which Austen never sought publication was released in 2016 as a film called Love and Friendship (not to be confused with Austen's short story of the same name written when she was fourteen) starring Kate Beckinsale and Stephen Fry. Other movies inspired by the lasting impact of her work include The Jane Austen Book Club with Hugh Dancy, and Austenland starring Keri Russell, both of which were based on her novels.