Is book collecting a dying art? The scores of collectors, young and old, who travel long distances and scour the internet for new additions to their collections would certainly tell you, quite vehemently: No! Book collecting is not a dying art. Despite the fact that we're now in the third decade of the twenty-first century and everything seems to have gone digital, the physical book—and the desire to collect it, to preserve it, to archive it—remains alive and well. From the rise of new rare and independent bookstores to book collecting prizes and coursework in rare books and ephemera, new collectors are springing up every day.
Reviving Interest in the Physicality of the Book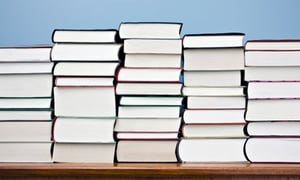 Book collectors persist across the globe, visiting rare book stores as well as paper and ephemera markets from Buenos Aires to London to Tokyo. And in some cases, as an article in The Observer suggests, book collectors have even embraced the mass digital culture of the twenty-first century by seeking out particularly rare and hard-to-find books and broadsides on the internet—sometimes resulting in purchases of books over thousands of miles. At the same time, more physical bookshops are popping up and gaining community support. Just this past summer, The New York Times reported that the American Booksellers Association had grown to a total of 1,887 members with more than 2,500 locations across the country.
When Walter Benjamin wrote "The Work of Art in the Age of Mechanical Reproduction" in 1935, he wasn't thinking specifically about collections of books and ephemera, yet he was concerned about the distinctiveness of artifacts and the toll that mass production and commercialization would take. He wrote at length about the concept of the "aura," and the ways in which it exists around unique physical objects. Nearly a century later, it's difficult to imagine Benjamin's idea of the aura having any meaning when it comes to digital media. Yet the physical book persists, underscoring that tangible objects remain distinctive in the age of digitization.
Book Collecting Prizes for Young Collectors
One of the ways that a number of booksellers and nonprofit organizations have sought to maintain interest in book collecting and to spark that interest in young collectors is through various book collecting prizes. Many young collectors are defining what makes a rare book and a fascinating collection in ways that differ from previous generations. Each year, the Antiquarian Booksellers' Association (ABAA), several of its members, and the Library of Congress support the National Collegiate Book Collecting Contest (NCBCC), which awards prizes to collectors in undergraduate programs and graduate schools from across the country.
Many of the applicants have support from book collecting contests sponsored by their own institutions, such as Boston University, Bryan Mawr College, Duke University, Harvard University, Mississippi State University, Scripps College, and the University of Virginia to name a handful. Swarthmore College was the first educational institution in the U.S. to hold a book collecting contest for students that dates back to the 1920s. And these contests are not limited to American universities. To be sure, educational institutions across the globe are creating book collecting prizes for students. For example, the Antiquarian Booksellers' Association cites contests at a variety of universities in the U.K., including the University of London, Cambridge, Oxford, the University of Glasgow, and the University of St Andrews.
Beyond university book collecting prizes, other contests seek to illumine book collectors who likely would, in previous incarnations of book collecting, find themselves on the margins. For example, The Paris Review reported on a book collecting prize for women under thirty created by Heather O'Donnell and Rebecca Romney at Honey & Wax Booksellers. According to the article, their aim in developing the prize was to "encourage young women who are actively collecting books to own and share that part of their lives, and to think strategically about the future of their collections."
Coursework in Rare Books and Book Collecting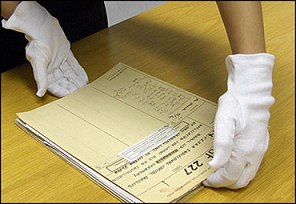 In addition to book collecting prizes, various rare book courses are also kindling new interest in collecting. For example, the Rare Book School (RBS) at the University of Virginia offers courses for collectors (among others) in Charlottesville, New York, New Haven, and Philadelphia on a regular basis. The London Rare Books School also offers summer courses through the University of London for collectors, librarians, booksellers, and others interested in learning more about rare books.
The courses are not just for academics. In fact, collectors with day jobs very far afield from the rare book world often participate in various available courses to learn more about building and archiving their collections. At the same time, many book collectors are tied in some fashion to the universe of the rare book—as academics, librarians, archivists, and booksellers.
If you're interested in rare book collecting, you don't need to begin with an enormous budget or an aim to have the most economically valuable collection. Instead, you can begin with an author or an issue that strikes your interest. Begin looking for first editions, and expand your search to books signed by the author and presentation copies (books inscribed to other notable people by the author). You can start small and build your collection out over a lifetime.