"I would never have been a novelist without working as a psychologist...it was a great education in human nature." -Jonathan Kellerman
When prompted to name a famous author with a PhD, most people name Isaac Asimov. And it makes sense that a science fiction writer would have such an extensive education. You might not expect the same of a crime fiction writer, but Jonathan Kellerman's immense success in the genre has everything to do with his academic background.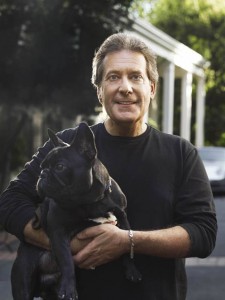 Born on August 9, 1949 in New York City, Jonathan Kellerman grew up in Los Angeles. He worked his way through UCLA, supporting himself by giving guitar lessons, writing newspaper columns, and doing editorial cartoons. During his senior year, Kellerman co-wrote a novel that won the Samuel Goldwyn Writing Award for Fiction. This award is often a stepping stone to a career in screenwriting, but Kellerman wanted something different. He went on to earn a PhD in Psychology at age 24.
In 1975, the Children's Hospital of Los Angeles invited Kellerman to explore the impact of extreme isolation (namely, plastic "bubble units") on pediatric cancer patients. He also coordinated the care for these patients. Two years later the hospital established the Psychosocial Program Division of Oncology under Kellerman's direction. The program represented the first comprehensive approach to addressing the emotional aspects of pediatric cancer anywhere in the world. Kellerman published his first book, Psychologocial Aspects of Childhood Cancer (1980), based on his experiences there. After seeing the profound impact that childhood cancer treatment had on families, Kellerman published a book for parents in 1981, called Helping the Fearful Child.
Meanwhile Kellerman had also begun writing fiction. He was inspired by Joseph Wambaugh, an LAPD detective turned bestselling author who used his police background to write bestselling crime novels. Though Kellerman was writing fiction prolifically in his spare time, he still shied away from an authorial career. "I was a failed writer with a really good day job," he says.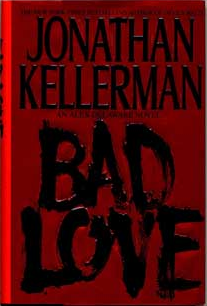 That changed, however, in 1985. Kellerman took the plunge and published When the Bough Breaks, which he'd originally titled Shrunken Heads. The crime novel, which introduces recurring character Alex Delaware, earned accolades from critics and climbed to the top of The New York Times bestseller list. When the Bough Breaks won the Edgar Allan Poe and Anthony Boucher Awards for Best First Novel. It was also later adapted for television. Since then, Kellerman has written at least one bestselling novel every year.
Despite this early--and somewhat unexpected--success, Kellerman resolved to continue practicing psychology. It was only after his third bestselling novel, and with "great reluctance," that Kellerman began to transition out of private practice. He credits his experience as a psychologist with improving his writing; while he drew on the stories of his own patients, "adhering to [doctor-patient] confidentiality made me a better writer because it forced me to invent, but it gave me a sense of authenticity."
Now his famous Alex Delaware series includes a whopping 29 titles. The overlapping Petra Connor series has five titles. Kellerman has also published five non-series novels. Two of these, Double Homicide (2005) and Capital Crimes (2007), are co-written with Kellerman's wife, Faye Kellerman, who is also a bestselling author of crime fiction. And this year The Golem of Hollywood, which Kellerman wrote with his oldest son, Jesse, will be released in September.

Kellerman may have made his name as an author of suspense and mystery, but he has also tried his hand at other genres. Kellerman wrote and illustrated two children's books. A lifelong guitar enthusiast, Kellerman also published With Strings Attached: The Art and Beauty of Vintage Guitars in 2008. A self-proclaimed "compulsive writer" with a "very warped imagination," Kellerman will undoubtedly maintain his pace and sense of authorial adventure.
Related Reading:
Collecting Modern First Editions: Lawrence Block
Michael Crichton: A Story of Success, Science, and Imagination
Mystery, Suspense, and Crime: All Posts