Congratulations to the 2016 Caldecott Medal winner, Finding Winnie: The True Story of the World's Most Famous Bear illustrated by Sophie Blackall and written by Lindsay Mattick, and to the 2016 Newbery Medal winner, Last Stop on Market Street written by Matt de la Peña and illustrated by Christian Robinson. The Caldecott and Newbery Medals are awarded annually for the best American picture book for children and best contribution to American literature for children, respectively. They are widely considered the most esteemed awards for children's literature in the U.S.
This year's award presentation got us thinking about the Caldecott and Newbery legacy which stretches back to the early part of the 20th century. With this rich history in mind, we've compiled a list of past Caldecott and Newbery winners you should read now and add to your collection—for their relevance, beauty, and the merits of the stories they tell, through words and pictures. Enjoy these oldies but goodies along with the 2016 picks.
1. Abraham Lincoln by Ingri and Edgar Parin D'Aulaire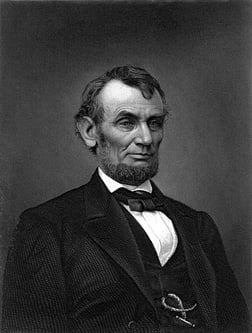 Awarded the Caldecott Medal in 1940, Abraham Lincoln begins our list of past winners that we should all re-read today. What better way to inspire a child's early interest in and love for history than by spotlighting a man heralded as a national hero? The D'Aulaire's biography of Lincoln was praised by the New York Times upon its publication for being "an easy-running text unclouded by sentimentality." What we're left with is a great look—through words and exquisite illustrations—at one of the United States' most storied citizens. And a perfect collectible for the 2016 election year.
Honorable mention in this political-minded category would have to be So You Want to Be President? written by Judith St. George and illustrated by David Small, which won the Caldecott in 2001. It's filled with pictures and facts about past presidents making it a fascinating learning tool.
2. The Midwife's Apprentice by Karen Cushman
Winner of the 1996 Newbery Medal, The Midwife's Apprentice is the story of a young, homeless girl with no name and no place in the world until she finds herself assisting a midwife, the formidable Jane Sharp. Through her labors, she determines that she wants more from life. The coming-of-age story offers heaps of humor, fast-paced dialogue, and a realistic, unglamorized depiction of life in medieval England. We love the focus on a heroine who manages to be compassionate and is determined to succeed despite her circumstances.
3. A Wrinkle in Time by Madeleine L'Engle
Awarded the 1963 Newbery Medal, L'Engle's A Wrinkle in Time has seen its fair share of both praise and criticism. You can find it on the ALA's list of most challenged books of the 1990s as well as on lists of the top chapter books of all time. A Wrinkle in Time includes elements of science fiction, adventure, and self-discovery. The story is innovative and relatable; the content stretches readers—young and old—beyond the ordinary and forces us to wrestle with big issues like death, good vs. evil, and love, alongside the main characters, within each of whom we can find a little of ourselves.
4. Black and White by David Macaulay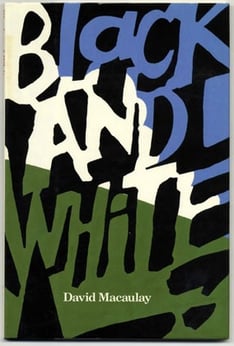 Winner of the 1991 Caldecott Medal, Black and White forces readers to think outside the box, or perhaps between and among the boxes. Each page spread is separated into quadrants containing different stories: "Seeing Things," "Problem Parents," "A Waiting Game," and "Udder Chaos." Do the stories connect? Are they all one? Read this book a couple times over and you're sure to come up with different answers, connections, and insights each time, proving that things aren't always black and white: a message that will continue to transcend time and place.
5. Number the Stars by Lois Lowry
A moving story of friendship and community, Number the Stars won the 1990 Newbery Medal. Lois Lowry paints a gripping picture of life in Denmark during WWII. Told through the eyes of Annemarie Johansen, a ten year old girl, this book presents us with a unique look at the history of the Holocaust, perfect for either a history or children's book collection. The story details the efforts of the Denmark resistance whose members work to smuggle Danish Jews to Sweden to avoid Nazi relocation. It's a poignant tale and one that has captivated children and adults alike in the decades since its 1989 publication.
Undeniably, the Caldecott and Newbery Award winners serve as a great starting point for readers and collectors. Did we miss one of your favorite classics? Share it with us in the comments below. And, for more about this year's winners, check back here tomorrow.
For tips on collecting first editions of Caldecott Award winners, see our post here, and download a free Caldecott collector's guide here.
For tips on collecting first editions of Newbery Award winners, see our post here, and download a free Newbery collector's guide here.