Winning a Caldecott Medal is the highest achievement for an American children's book illustrator, and it comes with a huge perk: your book will be remembered. Caldecott Medal (and honor) books are in print for years, and libraries are more likely to keep them on the shelf. These books represent the best and most innovative work in children's book illustration, which also makes them highly desirable as collector's items.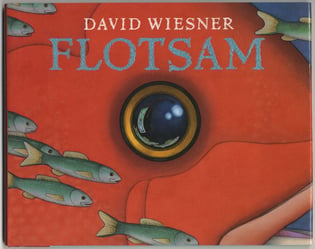 Every year, a committee of fifteen library and book professionals go about selecting one winner and up to six honor books to receive the distinction (up until 2015, the tradition was limited to five honor books). Committee members look primarily for excellence in artistic execution and a good match between text and illustration. When they finally meet face-to-face at the American Library Association's Midwinter conference, the committee goes through round after round of discussion to winnow down the list of contenders. The books that still have people talking after two days rise to the top. Although a certain amount of subjectivity is present, and there can be major surprises, the final picks are always exemplary models of illustration.
If you love children's books and want to begin collecting in earnest, tracking down Caldecott first editions is a worthy goal. The end result will be a broad swath of art through the ages, spanning many styles and subjects. There are, of course, a few things to keep in mind before you begin.
Stickers
Books that have won a Caldecott Medal or received an honor often bear the distinct medal stickers on their covers (gold for winner, silver for honor). Booksellers and libraries apply the stickers after a book has won, and subsequent printings of the book's first edition will also carry a physical sticker. If the Caldecott Medal is merely printed on the cover design itself, it's not a first edition. Apart from that, collectors are split on the stickers – some like them, some don't. A book can be purchased before it wins and not have a sticker, or it could be purchased the day it wins and have one. The (absence of a) sticker is simply not a reliable indicator of first edition. Better to check the copyright information page.
Scarcity
The beauty of collecting Caldecotts is working with a defined but substantial list of desired items. Especially if you include honor books, your options are many. You may want to save some of the more well-known books for a later date, though: first editions of titles like Where the Wild Things Are and Make Way for Ducklings fetch prices over $10,000.
Surprises
Don't assume that by collecting Caldecott first editions you'll only be collecting picture books. The standard 32-page picture book dominates the Caldecott category for sure, but Brian Selznick's 2008 winner The Invention of Hugo Cabret is a massive 526-page tome whose 284 full-spread pictures tell as much of the story as the text. One of the 2015 honor books was Jillian Tamaki's This One Summer, giving the Caldecott award its first graphic novel. Books of all shapes and sizes have been elected to Caldecott fame, and they are just as deserving of a place in a collection.