C. S. Lewis once wrote, "A children's story which is only enjoyed by children is a bad children's story," and he is not alone in lauding the virtues of the genre. The Newbery Medal, awarded once a year for excellence in writing for children, is considered the highest honor for children's authors in the United States. Established in 1922, the Newbery also provides book collectors with a well-established place to begin.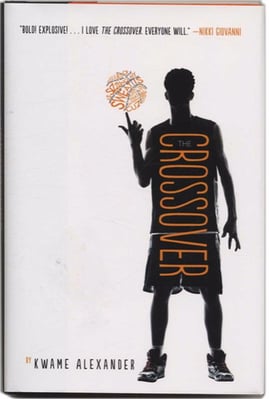 Books which have been inducted into the prestigious Newbery club span all kinds of topics and age ranges. There are only two main criteria for eligibility: the author must be a citizen or resident of the United States and the work must be published by an American publisher during the preceding year. Beyond that, all bets are off. Fiction and non-fiction works are equally eligible (though fiction usually dominates), as are books published within a series. Novels in verse and other poetry collections are often strong contenders--for example, the 2015 winner, The Crossover by Kwame Alexander.
If you're just starting to build your collection, we recommend aiming for Newbery books in their first edition, first print run. The medal basically guarantees that a winning book will go through several printings if not several editions. Even with less-celebrated titles (have you ever heard of the 1967 winner, Up a Road Slowly by Irene Hunt, for example?), publishers are happy to reprint their Newbery titles of the past. First editions of recent winners and honors tend to sell for two to three times the original sticker price, which most collectors find manageable.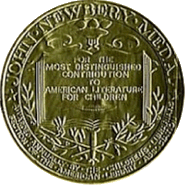 As with the Caldecott Medal, the choice to collect stickered books or non-stickered books is up to you. After a book is named during award announcements, booksellers, librarians, and publishers adhere a physical medal sticker to its cover. Some collectors place a greater value on non-stickered first editions, because they would have been purchased before the award was given and are presumably rarer. However, there are just as many collectors who favor the stickered variety.
When it comes to collecting children's books, nostalgia will always create more demand. The titles you remember reading as a child may be more difficult to procure. The most notable example of this is Madeline L'Engle's A Wrinkle in Time, which won the 1963 Newbery Medal. It was an instant success with its juvenile audience but is also one of the most challenged books in the U.S. It's been through several editions, yet you can't mistake the striking first edition cover art.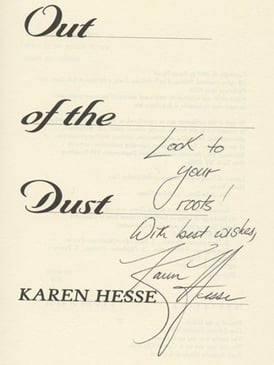 For those seeking to focus on Newbery first editions of high value, an author signature is a must. These are more readily available for living authors, obviously, and now is the time to snag them. Signed first editions by deceased authors can be an exciting challenge for a passionate collector.
The Newbery Medal list covers over ninety years of children's book publishing, and it has greatly impacted the industry. A lot has changed from the first medal winner to today; surely, we will be telling our children about the books of the new millennium and handing them our Newbery books to fall in love with.