It's the day after Labor Day, and that means for many, it's time to go back to school. Books and school go hand-in-hand. Whether they were on summer reading lists, sprinkled throughout the general curriculum, or assigned for a book report, the following books represent some of the most common novels we all read in school. Check out some of these classic novels and relive your school days.
The Adventures of Huckleberry Finn
This Mark Twain classic was published in the United States in 1884. While it is a curriculum staple at many schools, it is also one of the most banned and challenged books of all time. The Adventures of Huckleberry Finn is notable for being the first American novel to be written in vernacular English. For this reason, it is so frequently banned: the novel frequently uses racial slurs as the characters themselves would have done. The novel is also one of the first books to ever depict small town life, and it presents an interesting satire of the antebellum south. It's considered by many to be the first of what has since become known as "Great American Novels". It has been adapted numerous times for stage and screen.

Animal Farm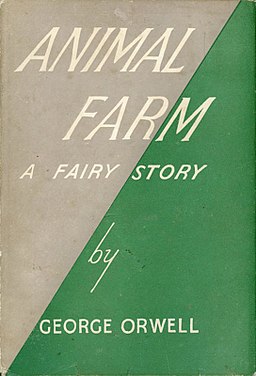 Animal Farm by British author George Orwell was published in 1945. It is a tale of barnyard animals who rise up and take control of their farm from their human oppressors only to end up being oppressed by the pigs who were once their friends and equals. Orwell's depiction of the animal's revolution, dogma, and propaganda serves as an allegory for Stalin's Russia.
Orwell initially struggled to find a publisher for the novel due to the United Kingdom being allied with the Soviet Union at the time. The book did not really gain widespread popularity until the Cold War. Since then, it is considered one of the most important novels of western literature and was given a retrospective Hugo Award.
Lord of the Flies
Nobel Prize winning author William Golding's 1954 novel is a masterful allegory about the degradation of society. Focusing on two groups of children marooned on a deserted island, it follows the groups as they establish a society in miniature in hopes of surviving and eventually being rescued. The story of how the groups end up warring against one another and eventually crumble into violence and ultimately murder was not immediately a hit upon publication and was out of print for a time. However, it has since gained more of a following and has been widely translated across the world. Time magazine named it one of the best English language novels. It has been adapted several times into film, with the most famous perhaps being the 1990 version starring Balthazar Getty, in spite of the adaptation differing quite a bit from the novel.
To Kill a Mockingbird
Harper Lee's Pulitzer Prize winning 1960 novel is one of the most enduring American novels, which is even more impressive considering that for many years, it was her only novel. The book follows young Scout whose lawyer father represents a black man who is accused of assaulting a white woman. As a result of the trial, racial tension erupts in the town.
The book was adapted into a film in 1962. It won three Oscars, including the award for Best Actor for Gregory Peck for his portrayal of Atticus Finch. It is considered by many to be a Great American Novel. A rough draft of the novel was published in 2015, only one year before Lee's death. The novel, Go Set a Watchman, received mixed reviews.
The Catcher in the Rye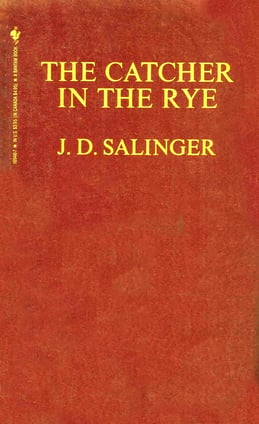 J.D. Salinger's classic coming of age novel is a frequent book on readings lists for high school students. The novel's protagonist, Holden Caulfield, has become a sort of literary mascot for rebellion, and his feelings of alienation have resonated with teenage readers for years. While the novel is one of the most popular works of American fiction ever written, it is not without it's critics, and throughout the years, it has been banned from numerous schools and libraries.
Since it's publication in 1951, it has been translated into almost every major language around the world and sells over one million copies each year. This Great American Novel is sure to be read in schools for years to come.
Great Expectations
While many of Charles Dickens' novels make their way onto the middle and high school reading lists, one of the most commonly assigned titles is Great Expectations. Like many of the other novels on this list, it is a bildungsroman, or coming of age novel. Originally released serially, it was eventually collected and published in 1861.
The Scarlet Letter
Nathaniel Hawthorne's 1850 novel of Puritan colonial America is read by many high school students. The story of Hester Prynn—forced to wear a scarlet "A" as punishment for having a child with a man other than her husband—serves not only as a superb example of 19th century literature, but also as an illustration into the biases present in early America and of isolation, shame, and guilt. It has been adapted numerous times for both stage and screen.