Happy Black Friday, shoppers! We hope you all enjoyed a lovely Thanksgiving Day here in the United States. If you are hitting the sales early this morning or easing in to the day, we have compiled a brief list of classic Christmas books that make for stellar gifts. Put one (or several) in your virtual shopping cart, and start checking names off your list. In case you missed it, last Friday, we rounded up all sorts of books that we think make excellent gifts. You can find that post here. Enjoy!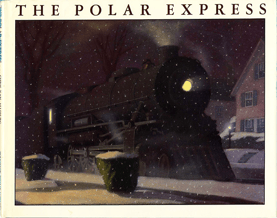 Winner of the 1986 Caldecott Medal, Chris Van Allsburg's story of a group of children's magical train ride to the North Pole on Christmas Eve has become a modern classic. While the book's final line tinkles in their ears, readers must ask themselves whether or not the bell still rings for them on Christmas Day, as it does for all who believe.
Published anonymously in 1823, this poem played a large role in shaping the American conception of St. Nicholas and Santa Claus. It's everywhere in pop-culture, a huge title for book collectors, and there was a major dispute over its authorship. With all that surrounding the history of the story, it's no surprise the poem and book makes its mark on every one of our gift-giving lists. And most of us can quote many parts of it from memory.
You know the story of the quintessential Christmas tale. Scrooge, Tiny Tim, the ghosts of Christmas past, present, and yet to come, etc. etc. etc. But when is the last time you sat down with the book itself? Buy a copy for your own library and reading pleasure, or gift someone on your list who could be inspired by the age-old Christmastime favorite.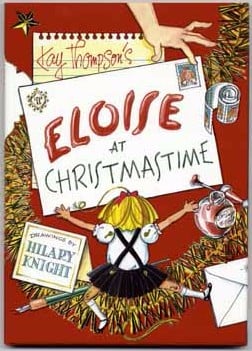 Eloise at Christmastime overflows with the spirit of the season. The precocious Eloise is up to her usual antics, but this time, with extra holiday pizzazz. We get the pleasure of observing her scribbling "Merry Christmas" throughout the Plaza hotel, wrapping and distributing gifts to person and animal alike, and meddling in her own trademark ways.
Mark Twain wrote A Letter from Santa Claus to his daughter, Susy, in response to her letter to the North Pole. Twain includes his own brand of humor within his response, stating: "I had trouble with those letters which you dictated through your mother and the nurses, for I am a foreigner and cannot read English writing well."
The Nutcracker, written by E. T. A. Hoffmann
The tale of The Nutcracker, written by E. T. A. Hoffmann in 1816, has fascinated and inspired artists, composers, and audiences ever since it was released. Whether you have someone who loves the ballet or who would enjoy reading the words to the famous story, a copy of Nutcracker is a thoughtful gift.