Horror novelist Anne Rice is best known for her Vampire Chronicles and Mayfair Witches series. Since publishing her first novel, Interview With the Vampire in the 1970s, she has published extensively in both the horror and erotic fiction genres, becoming one of the most popular writers living today. Her work has explored the nature of good, evil, and humanity through the lens of horror fiction and monsters like vampires, witches, werewolves, and mummies. Her work has been adapted into movies, comics, musicals, and she and her son Christopher Rice are currently working to adapt her fiction into a television series focusing on her most beloved character, the vampire Lestat. Here are some lesser-known facts about one of horror's modern masters.
1. She's Used Multiple Pen Names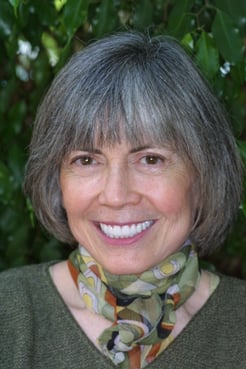 Throughout her career, Rice has published under several names. She adopted the A.N. Roquelaure pseudonym, taken for the French term for a type of men's cloak, in order to grant herself a certain amount of creative freedom from the works for which she was already well known. When she began writing what is now The Sleeping Beauty Quartet in the early 1980s, the subject matter was quite different from Interview with the Vampire, Feast of All Saints, and Cry To Heaven. In the 1990s she came out as the author of the novels which are now reprinted with the author listed as Anne Rice writing as A.N. Roquelaure. She published a fourth book in 2015, twenty years after the publication of the third book in the series.
Rice has also published under the name Anne Rampling. In 1985 and 1986 she published Exit to Eden and Belinda respectively. Exit to Eden focused on BDSM, much like The Sleeping Beauty novels, but through the lens of the romance genre rather than the fairy tale lens. Belinda, another erotic novel, explores the morality of a relationship with an adult man and a teenage girl.
2. Anne Rice Isn't Her Given Name
Besides having two now-known pseudonyms, Anne Rice also publishes under another name that isn't actually her given name: Anne Rice. Rice was born Howard Frances O'Brien. When she went to kindergarten, she told her teacher to call her Anne because she was tired of having a boy's name. When she married her husband, Stan Rice, she took his last name and has used the name Anne Rice ever since.
3. Creativity Runs in the Family
Rice's husband, Stan Rice, achieved quite a bit of artistic success himself before his death in 2002. His first book of poems, Some Lamb, was inspired by the death of their daughter Michelle and was published in 1975. His second book, Whiteboy, was published in 1976 and won the Edgar Allan Poe Award. He published four other books of poetry during his life and his book False Prophet was released posthumously in 2003. Anne Rice often uses excerpts of his poetry in her novels. Besides poetry, Stan Rice was also a painter, though he refused to sell his work. Their son, Christopher Rice is a successful novelist. He has published several books in a variety of genres. His books The Heavens Rise and The Vines were each nominated for a Bram Stoker Award. He also co-wrote Ramses the Damned: The Passion of Cleopatra with Anne Rice.
4. She Has Inspired an Annual Halloween Ball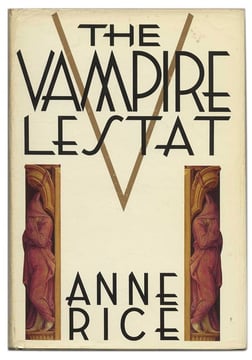 Anne Rice has an extremely devoted following, a large part of which is the Anne Rice's Vampire Lestat Fan Club, the only club officially endorsed by Rice. 2018 will mark their 30th annual Halloween Ball, which has been held each year in New Orleans. Each ball features a performer playing Rice's famous vampire character Lestat who serves as the master of ceremonies as well as a variety of musical acts. Guests are invited to dress up in Vampire Chronicles-appropriate clothing and celebrate Halloween with other fans. Rice used to attend many balls though she has stopped as she has gotten older. She does, however, always create a special message for fans that is presented during the ball. Tickets sell out quickly and are available for purchase on the club's website.
5. 'People of the Page' Is a Chance to Interact Directly With Anne
Rice, with the help of her assistant, has long been an active user of Facebook. She calls her online fanbase 'The People of the Page' and frequently invites discussion of both her older and newer works in addition to sharing reviews of her work. Over the years her Facebook page has become the best place to get Anne Rice news and to engage in conversation about movies, books, television, and even things like the ideal casting for adaptions of her Vampire Chronicles novels. She breaks news there first and interacts with fans daily. She has often expressed a great love for the platform and its ability to help her forge a relationship with her fans. Her 2012 novel The Wolf Gift was dedicated to The People of the Page.
6. She's Had a Rocky Relationship With Religion
Rice was raised in the Catholic church and much of her early education was within private Catholic schools. However, her relationship with organized religion and Christianity over the years has been quite complicated. She left the church shortly after graduating high school and for a large part of her adult life, considered herself an atheist. However, after a diagnosis of type 1 diabetes after a diabetic coma, she returned to the church in 1998. She eventually concluded her Vampire Chronicles series in order to dedicate her writing to God. She wrote her Christ the Lord series about the life of Jesus. However, in 2005 Rice took to Facebook to publicly denounce the organized Catholic religion, stating that while she would always have a deep and abiding love for Christ, she disagreed too much with the church's stance on a variety of issues that were too close to her heart to allow her to be part of the religion.