Though Margaret Mitchell had only one book published in her lifetime, it remains one of the most popular books of all time. Gone With the Wind won the National Book Award as well as the Pulitzer Prize for fiction in 1937. The story of Scarlett O'Hara's life in the aftermath of the Civil War, the changing nature of Atlanta, and her tumultuous relationship with Rhett Butler has intrigued generations of readers and movie fans. It's film adaptation, too, has endured as a classic and was a major influence on films for years after its release. Starring Vivien Leigh and Clark Gable, the film won the Academy Award for Best Film in 1939, as well as twelve other awards, and is still considered a triumph today. Likewise, the book is still widely read and has never been out of print. So, what inspired Mitchell to pen a tale with such staying power?

Sweet Home Atlanta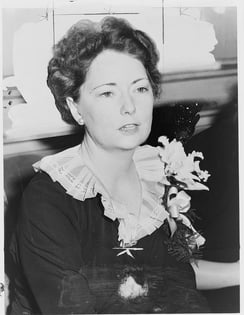 The Atlanta in which Mitchell was raised was not the same as the Reconstruction era city she wrote about in her novel, but the remnants of that world were still very present and served as an inspiration to Mitchell when crafting her epic. As a child, Mitchell often went for buggy rides with her family along the same roads Sherman took in his march to the sea, and she saw first hand the sagging and burned out buildings that inspired the world her heroine loved and lost.
Mitchell's own aunts were young women when the Civil War began, and she often sat with them during her childhood and listened to stories about the war and about her own family's efforts to survive in the years after. Though her family did not suffer the crippling effects of the war the way Scarlett O'Hara's did, she heard the stories of those who did.
Love Lost and Found: Parallels between Margaret Mitchell and Scarlett O'Hara
Beyond the war and Atlanta serving as inspiration for the plot and setting of the novel, Mitchell's own romantic life served as an inspiration for Scarlett's life. After graduating from the Washington Seminary, a private girls' school, Mitchell fell in love with Lieutenant Clifford West Henry, a graduate of Harvard University where her brother was also a student. They became engaged despite some rumors of Smith's supposed homosexuality. She enrolled in Smith College in the fall. During her first semester there, Henry was wounded in battle. He succumbed to his wounds and pneumonia one month later, much like the death of Scarlett's first husband.
In Gone With the Wind, Scarlett had numerous suitors before her marriage in the earliest days of the Civil War. In fact, she could have had her pick of nearly any young man she wanted, save Ashley Wilkes, her much pined-after former suitor. Mitchell herself lived somewhat of a similar life some years after Henry's death. She was a flapper, performed dances at charity balls, and was reportedly engaged to at least five different men at once. A gossip columnist opined that it was likely no other girl in Atlanta had quite captured the hearts of so many men. Mitchell described herself as an "unscrupulous flirt," a phrase that could quite easily be used to describe Scarlett O'Hara.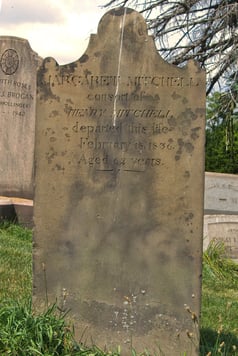 In 1922, Mitchell had limited herself to two men: Red Upshaw and John Marsh. The men were best friends and eventually Mitchell chose Upshaw with Marsh serving as the best man in their wedding. Her marriage was a disaster (Upshaw was physically abusive and was frequently in trouble due to his illegal work as a bootlegger), and it is not difficult to see traces of Upshaw's more negative qualities in Rhett Butler's roguish behavior. Rhett's loyalty and devotion to Scarlett, however, likely was inspired by the real-life actions of Marsh, who helped Mitchell escape her abusive marriage. Having never stopped loving her, Marsh later married her himself.
Mitchell and Marsh remained married for the rest of her life, until she was struck by a car and later died of her wounds. Though some of her family, namely her elder brother, claimed Henry was the great love of her life, it is hard to deny that Marsh embodies the same sort of characteristics of tenderness that are present in Gone With the Wind and make it such an enduring romance.