In the second of a two-part interview, Moshe Prigan—an accomplished book collector, freelance writer, and retired teacher of art and history—shares his experience about building his rare book collection and provides guidance for novice book collectors.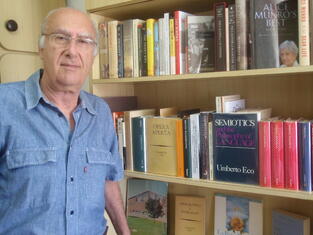 Books Tell You Why: Where do you find books for your collection? Do you chase books or authors?

Moshe: I have found most of my Umberto Eco books in Italian antiquarian bookstores. I contact them through email or by phone and keep in touch between purchases; likewise, they let me know if they acquire something that might attract my interest.

When I can't find Eco books in Italy, I search exhaustively in Switzerland, France, Brazil and the States looking for libri italiani stores.

I've also tried eBay – but be careful! You should be very familiar with the author's work and know what is or isn't worth your effort. You should ask the sellers many questions since eBay is full of dangerous "landmines." Not all sellers give a full description of the book (condition, first printing) so it's important to clarify with them. I have managed to find unsigned books on eBay and then I work to get the author's signature later.

I do "chase" certain authors by following their literary event schedule and finding creative ways to get their signatures. If I have a friend living in an area the author is visiting—or even just a friend of a friend – I ship them some of my books and hope for a miracle to happen.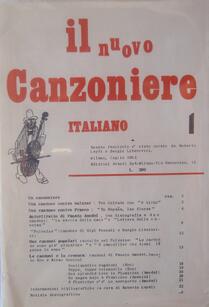 This is what happened with the rare pamphlet, Il Nuovo Canzoniere Italiano. It contains protest songs written in 1962 by the musicians and authors who founded the group Nuovo Canzoniere Italiano in Milan. Two of the songs were composed by Umberto Eco (Ventiquattro Megatoni and Tuppe Tuppe Colonnello). I sent the booklet, along with several other books, to my friend in Connecticut. He went to the Beinecke Rare Book & Manuscript Library, New Haven, where Eco was giving a public lecture and Eco signed the pamphlet next to one of his songs.

The next book I hope to buy is La Gioventù Cattolica in cammino. Memoria e storia del gruppo dirigente (1946-1954). This volume—The Catholic Youth on the Move. Memory and History of the Leading Group—is the story of a young boy who joined a Catholic youth organization in his hometown at the age of 14. By 22 he became one of the group's national leaders. The boy was Umberto Eco. Yes, before he became erudite atheist, Eco was a bona fide Catholic believer and a member of a Catholic movement supported by the Vatican. Amazing!

Books Tell You Why: Do you build relationships with any of the authors you collect?

Moshe: For his 81st birthday, I sent Professor Eco my personal greetings and wishes. I added a note in Italian telling him that since his first visit to Israel, I had become an avid collector of his works.

Four months later, I received a huge packet from Italy. Inside was his book Scritti sul Pensiero Medievale (Writings on Medieval Thought) dedicated to me.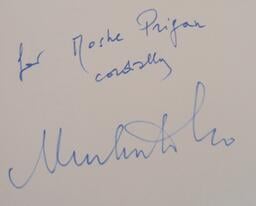 This year, for his 82nd birthday, he sent me a hand-signed thank you letter.

It's very exciting to receive a letter or a book from an author you cherish and collect, even more so from a literary icon like Umberto Eco.

Books Tell You Why: What is your take on reading books in your collection?

Moshe: No way. I never read my collected books. Who wants to wrinkle the spine of a rare book such as my signed copy of the 1962 paperback Opera Aperta? Many of Eco's works are paperbacks. If I want to read a book he has written I would buy a used copy for reading and highlighting. Collected books should be preserved untouched.

Books Tell You Why: How do you decide what book to buy next?

Moshe: I decide what to buy based on my interest in a particular book, its story, and availability. If I've heard that a certain book is elusive, has an interesting twist in its format printing, or is an odd item related to Eco - then this item becomes a target for me. I sought some rare books like Cinque Scritti Morali and il caso Bond for a very long time until I finally located them in Brazil. I found Storia Figurate delle Invenzioni (1961) – Eco's first collaborative book - in Switzerland and I tracked down another Eco pamphlet in the Netherlands.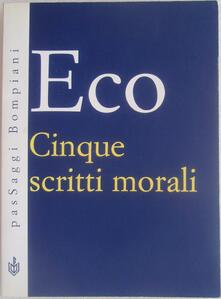 Another book interested me because of its unique twist. There is a comic strip written and drawn by Argentine cartoonist, Quino. The comic features a 6-year-old girl named Mafalda who is concerned about humanity issues. In 1968, the first book of the series was published in Italy with a prologue written anonymously by… Umberto Eco. This is the one and only introduction that Eco wrote unsigned, unnamed. Now my copy is signed and named – Eco autographed it for me.

Books Tell You Why: What advice would you give to a novice collector?

Moshe: The novice collector should decide on a focus for his collection: children, academic, comics, fiction, etc. Or instead, he should decide to collect everything related to his favorite author. Determining what book to buy should be based on the collector's interests, as well as the availability and pricing of the book. Pricing is very important in building a collection.

Collecting first edition books of Umberto Eco (in the original Italian) is not like collecting authors who write in English. First, not many bookstores outside of Italy carry Italian books. English translations of his books are more widely available. A collector must familiarize him or herself with the author's books and learn which ones are valuable. The novice Umberto Eco collector must also have some knowledge of Italian in order to buy the correct book.

He should be very careful when looking on eBay, as I said before. eBay policing policies are almost nonexistent pertaining to signed copies. eBay can be useful in buying unsigned copies but for signed copies you should rely on reputable booksellers who specialize in certain authors. Betts Books, for example, specializes in Stephen King books.

The novice collector should decide whether it is preferable to buy signed books or unsigned ones. In some cases it might be better to buy unsigned books in anticipation of future signings. It is best to buy signed books only from authorized bookstores that pay attention to their community and care for their clients. This is more important than anything else; you want to own a special book knowing that there is good provenance behind it.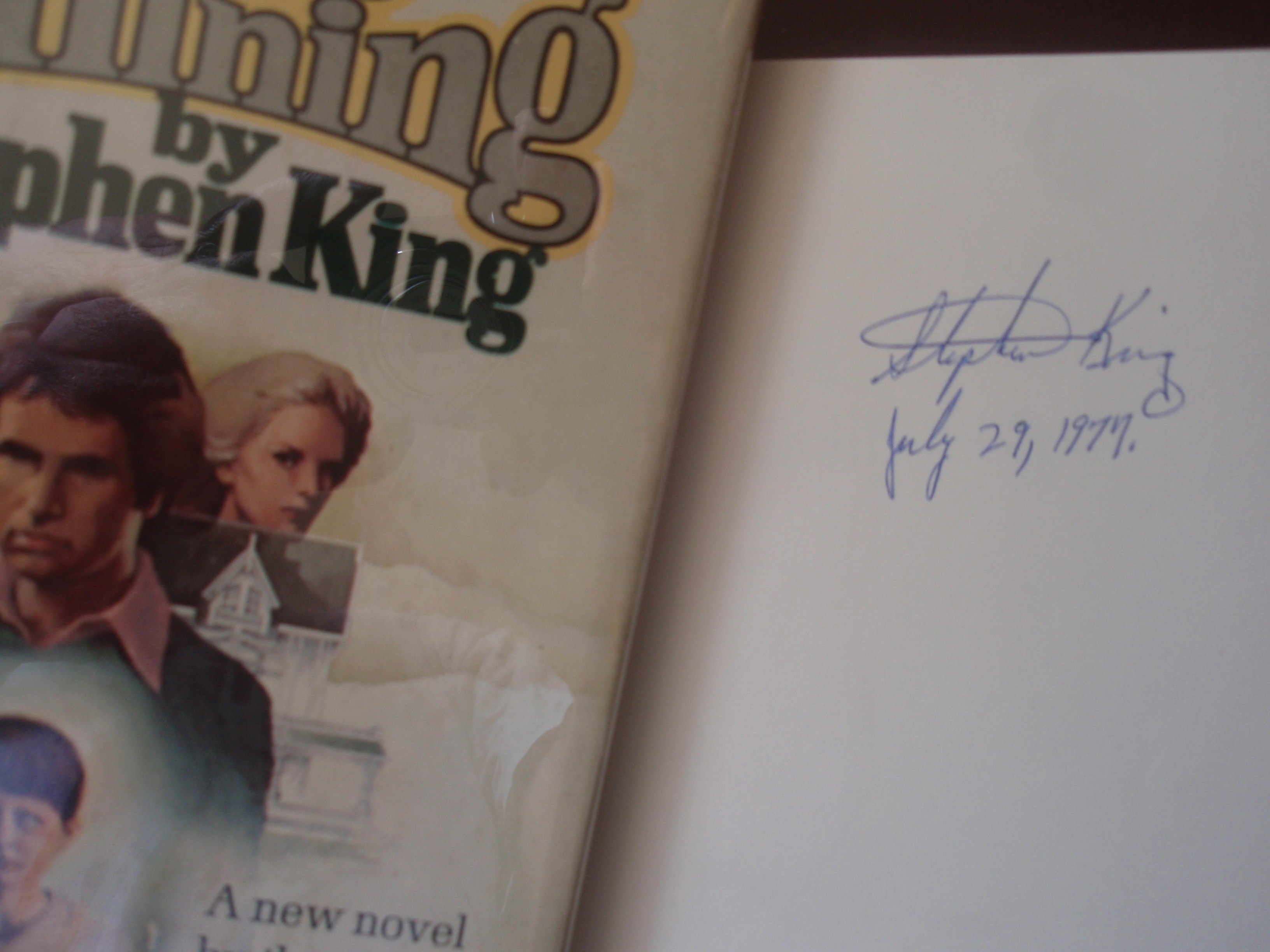 I should mention something else. I've found more than one bookseller on AbeBooks that has listed Stephen King books with fake signatures. I myself had a terrible experience with a bookseller on AbeBooks who simply didn't know how to ship books. He didn't view me as part of a community and he lost my business for good.
None of these problems occur with expert, independent booksellers who take care of their customers.
One last piece of advice: try, at least once, to meet your favorite author. You will be different after you do. You will feel a closer affinity to him or her and it will influence your way of collecting. That's what happened to me after meeting Umberto Eco. Unfortunately, since I do not live in the United States, I may never have the chance to meet Stephen King.
The first half of Moshe's interview, Moshe Prigan on Collecting Rare Books and First Editions, may be found here.