International Women's Day is celebrated every year on March 8. It was inspired by a National Women's Day held in New York in 1909 as a response to a 1908 march for equal rights undertaken by 15,000 women. However, by the second year, the International Conference of Working Women decided that the holiday should expand worldwide. It was adopted by the United Nations in 1975 and declared an international holiday in all participating states. International Women's Day is dedicated to fighting for gender equality and to celebrating the social, political, and cultural achievements of women. While a common opinion today is that all the battles for women have been won, International Women's Day urges women to fight to close the pay gap, to end violence against women, and to push for more visibility for women both in the workplace and in national and international leadership positions. The following 12 women writers exemplify the goals of International Women's Day in their writing and activism.
Adrienne Rich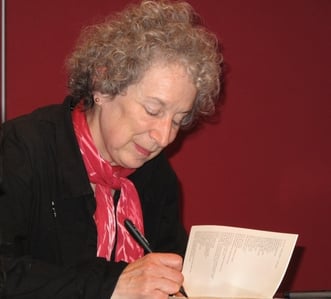 Poet Adrienne Rich's entire career involved writing about women and the issues facing them in society. Both her poems and essays explored feminist and lesbian themes. The Dream of a Common Language is a clear example of Rich's themes. Rich once famously turned down the National Medal of Arts to protest a proposed cut in funding to the National Endowment for the Arts.
Margaret Atwood
Canadian novelist, poet, and essayist Margaret Atwood focuses much of her writing on women dominated by a patriarchal society. Her massive and often awarded body of work spans multiple genres, and she has dedicated much of her life to environmental activism as well as to creating programs to promote Canadian literature, such as the Writers' Trust of Canada. Two of her novels, The Handmaid's Tale and Alias Grace, have recently been adapted into television programs, further increasing the reach of her work.
Virginia Woolf
Author Virginia Woolf is know for her early use of stream of consciousness in fiction. She wrote and spoke often on educational reform for women and on the importance of creating a space and climate in which women were afforded the ability to write and communicate. Her novel Mrs Dalloway and essay A Room of One's Own were considered staple texts in the feminist movement in the 1970s.
Anaïs Nin
Anaïs Nin's unapologetic diaries, novels, and short stories about her own experiences as a women have made Nin a feminist icon. Vol 1, 1931-1934 of her journals, her surreal novel House of Incest, and the erotic novel Little Birds are not to be missed.
George Sand
Novelist and memoirist Amantine-Lucile-Aurore Dupin published under the pen name George Sand. During her life, Sand was outspoken in her views on the rights of women and the working class. She was considered scandalous by many of her social class due to her love of smoking and habit of dressing only in men's clothes, which allowed her greater access to different places where women were not typically allowed. However, these behaviors also caused her to lose many of the rights and privileges she had as a baroness.
Octavia Butler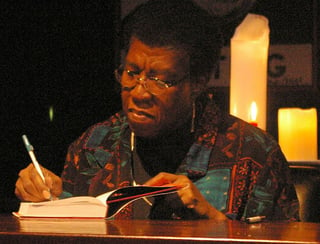 Science fiction writer Octavia Butler is most well known for her Patternist series (including Patternmaster (1976), Mind of My Mind (1977), and Survivor (1978)) and her Hugo Award-winning short story "Speech Sounds." Butler is known for her focus on marginalized main characters rendered 'other' by race, class, and sex. Her themes and masterful writing have made her a favorite of science fiction fans and feminists.
Amy Tan
Amy Tan exploded onto the literary scene with her massively successful novel The Joy Luck Club which depicted two generations of women, one set immigrants and the other their first-generation American daughters. Her insights into the Chinese American experience as well as the relationship between mothers and daughters make this awarded author both critically and commercially popular.
Louise Erdrich
Author Louise Erdrich, a member of the Turtle Mountain Band of Chippewa Indians, is widely recognized for her contributions to Native American literature. Her novels and short stories are most often written about characters of her own Ojibwe tribe and are frequently interwoven by location, character, and theme. Her novel Love Medicine won the National Book Critics Circle Award, and she was awarded the National Book Award for Fiction for her novel Round House.
Susan Sontag
Writer and activist Susan Sontag made her career by traveling to war-torn areas of the world and speaking out on issues like AIDS, communism, and human rights. While often controversial and occasionally drawing its own criticism, Sontag's work drew attention to issues and promoted change. She won the National Book Award for Fiction for her novel In America.
Mary Wollstonecraft Shelley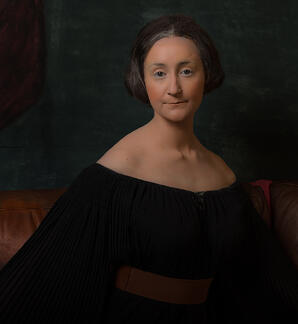 While during her lifetime, Mary Shelley was considered the less successful writer in her marriage to Percy Bysshe Shelley, her writing has endured and inspired generations of writers. Not only has her novel Frankenstein served as an influence to the horror genre, both written and film, but she is also credited with creating the post-apocalyptic genre with her novel The Last Man.
J.K. Rowling
J.K. Rowling's Harry Potter series is considered a modern day classic and is the best selling book series of all time. The publication of the first Harry Potter book allowed Rowling to lift her family from relative poverty to multi-millionaire status. She uses her wealth and influence to donate to numerous charities such as the Multiple Sclerosis Society of Great Britain and to speak out on current cultural and political issues.
Laura Esquivel
Mexican writer Laura Esquivel is perhaps best known for her novel Like Water for Chocolate which was translated into numerous languages and is renowned for its magical realism, attention to Mexico's culture, and depictions of early feminism. Esquivel has written eight novels and is active in politics. She was a preliminary candidate for the Local Council in Mexico City and is currently the Federal Representative for the Morena Party, having previously served on the Environmental Committee.