All is a ruin where rage knew no bounds:
Chio is levelled, and loathed by the hounds,
For shivered yest'reen was her lance;
Sulphurous vapors envenom the place
Where her true beauties of Beauty's true race
Were lately linked close in the dance. ~The Greek Boy, 1828
When it comes to French literature, one name is frequently the first to come to mind: Victor Hugo. While he is known internationally for his famous novels, Les Misérables and Notre Dame de Paris (better known to many by its English translation and Disney-popularized title, The Hunchback of Notre Dame), he is widely known in his home country as a leading poet during the Romantic movement.
Victor Hugo was born on February 26, 1802 to Joseph Hugo and Sophie Trebuchet. He was raised during a period of political unrest as Napoleon I's rule divided the country between Freethinking Republicans and Catholic Royalists. Hugo's father served as an officer in Napoleon's army. This position not only exposed Hugo to the political arena at an early age, but it also led to many relocations around Europe.Although Hugo's father was loyal to Napoleon I, his mother sided with the Catholic Royalists. This tension ultimately resulted in a separation. Eventually, Hugo and his siblings settled in Paris under their mother's sole care.
Hugo was very close with his mother, and his early work reflects her faith and political loyalties. It wasn't until the French Revolution in 1848 that Hugo's work began to favor the views of Napoleon I and Freethinking Republicans.
Along with abandoning his mother's teachings, Hugo also fell in love with a woman whom she did not approve of: childhood friend Adele Foucher. Despite these differences, Hugo still cared deeply for his mother. To preserve their relationship, he waited to marry Foucher until after his mother had passed away. Hugo and his wife had five children together. His firstborn died as an infant, and his oldest daughter was killed in a boating accident shortly after she married. Hugo never stopped grieving for his daughter, and many of his poems are written for or about her.
After the French coup of 1851, Hugo left France to protect himself as political forces changed and Napoleon III took control. While living abroad, Hugo created pamphlets that spoke against the new ruler of France. He did not return to his home country until Napoleon III fell from power in 1870.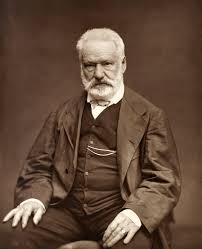 While Hugo's poetry fit in with the Romantic movement of his time, his fiction often explored and critiqued the political and social climate in France. He sought to expose political injustice and prompt his readers to face the poverty and inequality that was right under their noses.
His most influential novel, Les Misérables, achieved this among consumers, but critics and other French authors were less favorable toward the book. They complained that it was vulgar, artificial, and lacking in truth. Still, the message of the writing prompted enough people to fight for the causes Hugo supported, and several social issues were subsequently added to the agenda of the next National Assembly of France.
When Hugo passed away in 1885, his body was put in a pauper's coffin as he had requested. Still, nearly two million people followed his funeral procession, and he was buried as a national hero at the Pantheon.
Interested in learning more about Victor Hugo and Disney? Read on!
Walt Disney and his successors have a long tradition of retelling famous stories. Their history of changing the original work is usually rationalized as making the content more suitable for children, but, in some cases, the changes go past small edits. As with most books changed into movies, in order to condense a long work into only 90 minutes, certain more unnecessary plot points must be cut. When remaking The Hunchback of Notre-Dame, however, Disney did more than simplify and streamline. Some elements were removed by necessity, such as much of the violence and many attempted seductions of Esmeralda, to make it appropriate for children, but some of the changes drastically altered characters and plot elements present in Victor Hugo's original novel.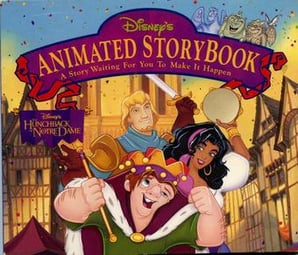 Characterization
One drastic change in characterization can be found in Quasimodo. In the original novel, rather than being the lovable, lonely character from the Disney adaptation, Quasimodo is deaf from ringing the bells and, understandably, mean. He is not the main protagonist, a dubious honor that falls to Esmeralda, but still plays a large role in the action of the novel, working for antagonists and protagonists alike. At the start of the novel, he is blinded by his devotion to Claude Frollo, whom Quasimodo feels beholden to for raising him. Quasimodo spends the rest of the novel deciding who deserves his loyalty.
Another character Disney drastically changed is Captain Phoebus de Châteaupers. An antagonist and overall creep in the original work, he is changed from being a manipulative womanizer to a protagonist working with Esmeralda and Quasimodo to fight Frollo. In the novel, Phoebus is a noble born captain of the archers who saves Esmeralda from from being kidnapped, causing her to fall in love with him. He uses her affection to convince her to sleep with him but is prevented by Frollo stabbing him in a fit of jealousy. When Esmeralda is accused of attempted murder, Phoebus does not defend her and allows her to be convicted.
In the Disney version, Phoebus' less desirable character traits are left out and he is combined with another character Pierre Gringoire, allowing a more sympathetic character for audiences to like to emerge.
Claude Frollo, the main antagonist in both the original work and Disney's retelling, also underwent changes, in order to be more appropriate for a children's movie. One of the main changes is his profession. In the original work, he is the Archdeacon of Josas, while in the Disney version he is the Minister of Justice of Paris. Despite being changed to fit a children's movie, the Frollo presented in the Disney version is a much darker character than the original. Disney presents him as being without any good or redeeming characteristics, while in Hugo's work, readers see his capacity for compassion and the motivation behind his actions. By simplifying the character of the antagonist, Disney removed Frollo's depth of character and his humanity. Read more >>
Interested in reading more about Victor Hugo and his important work? See below: