"A Visit from St. Nicholas"—also known as, "Twas the Night before Christmas" and "The Night before Christmas"—has become one of the most beloved poems in the United States. Published anonymously in 1823, this poem was integral in shaping the American conception of St. Nicholas and Santa Claus. Yet despite its lighthearted content, a bitter controversy once arose over its authorship.
The poem was uncredited for 21 years. Finally, in 1844, professor Clement Clarke Moore claimed authorship of the poem, printing it in an anthology of his poetry. Moore stated that he had only acknowledged the poem at his children's insistence, not wanting such a childish poem to detract from his scholarly reputation.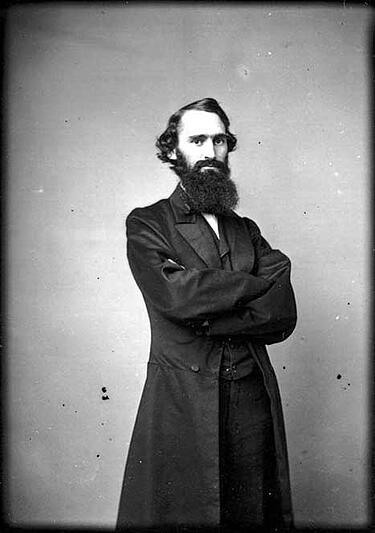 An undated glass plate collodion negative of Clement Clarke Moore,
done by Mathew Brady Studio. From the
National Portrait Gallery's Frederic Hill Meserve Collection
Yet the descendants of Henry Livingston, Jr.—Revolutionary War soldier, judge, and poet—believed that their ancestor, not Moore, was the true author. Livingston had died shortly after the poem's publication and never claimed to have written it. In 1999, they approached Vassar professor Don Foster, known for his identification of a lost Shakespeare poem and the anonymous writings of the Unabomber, asking him to prove their claim. After extensive study, Foster publicly disputed Moore's authorship and asserted that Livingston did compose "The Night before Christmas."
Foster analyzed the writings of Livingston and Moore and compared them to "The Night before Christmas." He concluded that it would have been impossible for Moore to have written the poem. Livingston, whose contemporaries called him "Jolly Harry," was known for his lighthearted, witty verse. Moore, by contrast, was known for his severe personality. Livingston wrote the majority of his poems in anapestic meter, the same meter used in "The Night before Christmas," while Moore preferred other structures. Moreover, Foster observed that Livingston frequently used "all" as an adverb, but Moore never did. This usage occurs four times in the poem, as in "all through the house."
Other allegations also call Moore's authorship into question. Livingston's children and a former neighbor all recalled hearing Livingston recite the poem in 1807—well before its publication. Meanwhile Moore was involved in another plagiarism case, involving the translation of a farming manual. Additionally, just before claiming "The Night before Christmas" as his own, Moore wrote a letter to discover if the poem's author was already known.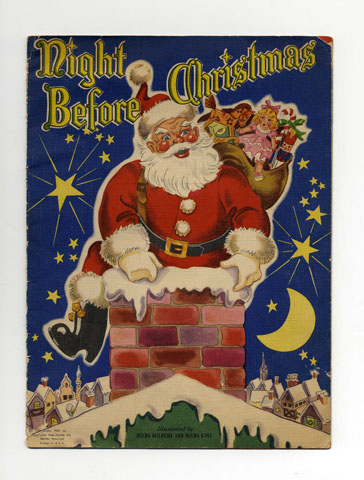 Stephen Nissenbaum, former University of Massachusetts professor, disputes these claims and in particular the conclusions of Foster. He asserts that Foster carefully selected poems that supported Livingston's authorship, ignoring those that called it into question. According to Nissenbaum, many of Moore's unpublished poems have a structure and tone similar to "The Night before Christmas." He postulates that Moore may have written the poem to satirize the "Victorianization" of Christmas, popularized most notably by authors Charles Dickens and Washington Irving.
As all those involved with the poem's initial publication are long dead, and it is unlikely that this mystery will ever be resolved to the satisfaction of Livingston's progeny. Unless more evidence emerges, Moore will remain the acknowledged and celebrated author of "The Night before Christmas."
Related Posts: