Before sitting down to write this article, I tried to imagine a world without poets. I envisioned Romeo explaining his love to Juliet with a pie chart, and Maya Angelou's gaze passing over a caged songbird with resigned indifference. Indeed, a world without poets would be a world painfully absent of artists who are fully awake to the human experience, allowing raw emotion to course through their veins and manifest itself through the ink of their pen. To honor their literary contributions on World Poetry Day, here are ten poets you should read.
Edgar Allan Poe (1809-1849)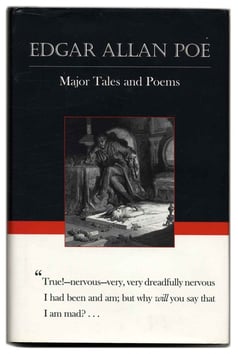 In a family of poets, Edgar Allan Poe would probably be the brooding uncle who occasionally skips Christmas dinner. Spinning dark tales of love, loss, and madness, Poe is best read after nightfall in late autumn. Some of his most notable works include "The Raven," "The Tell-Tale Heart," and "The Fall of the House of Usher."
Langston Hughes (1902-1967)
"What happens to a dream deferred?" This question, posed by Langston Hughes in 1951, has no doubt served as an introduction to poetry for thousands of students over the course of the past 65 years. An artist and leader of the Harlem Renaissance, Hughes was a poet that inspired change during a defining era of American History.
Emily Dickinson (1830-1886)
I missed the opportunity to be friends with Emily Dickinson by about 107 years, but I suppose it's just as well since she never was one for company. This particular poet has a reputation for being an introvert, although her quiet day-to-day existence seemed to be one of peace rather than isolation. Her melodic poems are often only a few stanzas, but they speak volumes. Her most popular work is "Hope is the Thing with Feathers."
Walt Whitman (1819-1892)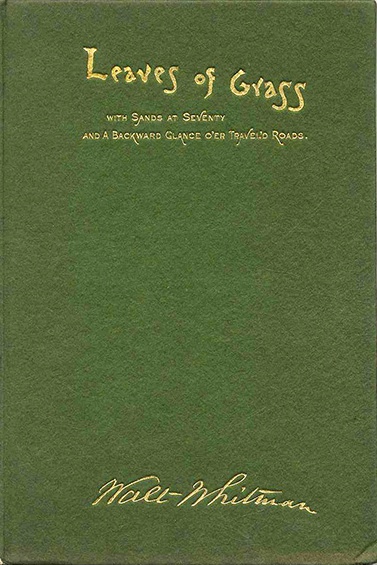 Best known for his stunning creation "O Captain! My Captain!" Walt Whitman is the father of many free verse poems. Dancing on the line between transcendentalism and realism, his writing often evokes a powerful emotional response from the reader. With frequent sexual and political undertones, Whitman was a radical poet.
Billy Collins (1941
—

)

Billy Collins is the only poet on this list I've had the pleasure of meeting, and one of my favorite writers. Collins served as Poet Laureate from 2001-2003 and has written a number of collected poetry books including The Art of Drowning, Questions About Angels, Nine Horses, and Sailing Alone Around the Room. He provides a unique perspective on daily life, and often infuses his work with a dry humor.
Robert Frost (1874-1963)
Heavily focused on nature, Frost was a poet of the seasons. Taking notice of the trees, the dew, the snow, and the stillness, he seemed to give language to the outdoors. Some of his most popular poems include "Stopping by Woods on a Snowy Evening" and "The Road Not Taken."
Maya Angelou (1928-2014)
Maya Angelou was an empowered woman, and that power radiates through her poetry. Self-assured and unequivocally wise, the writer of "Still I Rise," "I Know Why the Caged Bird Sings," and "Phenomenal Woman" inspires resilience in the reader. Her poems take on a whole new level of intensity when read aloud: proclaimed unapologetically to a deserving someone, or when necessary, an empty room.
Shel Silverstein (1930-1999)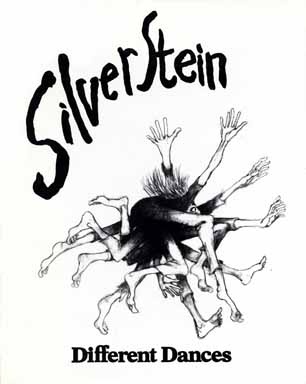 I would be remiss if I did not mention Shel Silverstein, the poet of so many people's childhood, mine included. Award-winning writer of Where the Sidewalk Ends, Falling Up, and The Giving Tree, Silverstein's poems are full of life lessons, often disguised as something silly.
Sylvia Plath (1932-1963)
Not for the faint of heart, Sylvia Plath's poetry provides a stark contrast to the writing style of Shel Silverstein. Suffering from clinical depression for most of her life, Plath often included ideation of death and dying in her works. Just as we celebrate poets who encapsulate the most euphoric elements of life, there is something to be said for a poet who conveys the weight of it's eventual end. Some of Plath's poems include "Daddy," "Lady Lazarus," and "Tulips."
T.S. Eliot (1888-1965)
Winner of the Nobel Prize in Literature in 1948, Eliot is no doubt a prominent figure in literary history. His early works shocked the system of the poetry world, as they were not consistent with the more romantic styling of the time. Writing one of his most popular poems "The Love Song of J. Alfred Prufrock" at the age of 22, I cannot help but feel woefully insecure about the lack of my own poetic accomplishment—but I suppose we can't all be T.S Eliot.
If a world without poets seems desolate, I tried to imagine how awful it would be to live in a world without poetry, only to realize it is not possible. Poetry exists all around us—whispering in the running creek after a long winter, echoed in the silence of a December night, and pounding in a young man's heart as he waits for his date on the front porch. Wherever there is life, there is poetry; and thank God for the people who spend their lives writing invitations to the rest of us to experience it for ourselves.