Thrillers are characterized by suspense—a feeling of pleasurable fascination and excitement over what is to come next, mixed in with apprehension, anticipation, and sometimes even, fear. These feelings develop throughout a narrative from unpredictable events that make the reader or viewer think about the consequences of certain characters' actions. The suspenseful feelings build towards a climax that is sure to be memorable.
With suspense and crime, with conspiracies and revenge, the thriller genre has been keeping audiences on their toes with tension and excitement for centuries. When it comes to thrillers, many think of Alfred Hitchcock and his movies, like Psycho (1960) and Frenzy (1972), that contain storylines of embezzlement, murder, wrong accusations, and more. However, the thriller genre began much before these movies ever hit the big screen. Let's take a look at a brief history of the thriller genre.
Discovering thrillers in ancient epic poems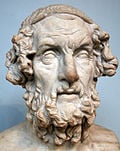 Thought to be one of the earliest prototypes of the thriller genre, Homer's Odyssey uses similar techniques as today's modern thrillers. The hero of this epic poem, Odysseus, voyages home to be with his wife, Penelope, through extraordinary hardships and trials. He contends with Cyclops, a one-eyed giant, and the Sirens, who sing sailors to their death, all while battling the sea on his journey home from the Trojan War. These encounters contain anticipatory suspense and leave the reader wondering if Odysseus will ever make it home, and if so, how he will do it.
Fairy tales with thriller-like tendencies
A common convention within the thriller genre is a psycho-stalker storyline. Little Red Riding Hood is an early example of the psycho-stalker theme. This European fairy tale can be traced back to the 10th century and tells the story of a little girl who walks through the woods to bring food to her sick grandmother. She runs into a wolf, the "Big Bad Wolf " in some versions, and tells him where she is going. Long fairy tale short, he runs ahead, swallows her grandmother, and waits for the girl to come, disguised as her grandma, all while the reader wonders if the little girl will survive such an evil nemesis.
In the 19th century, two separate German versions of this fairy tale were retold to the Brothers Grimm, who then turned it into the story commonly read today with a sequel. The story titled Rotkäppchen was included in the first edition of their collection Children's and Household Tales.
The emergence of the revenge thriller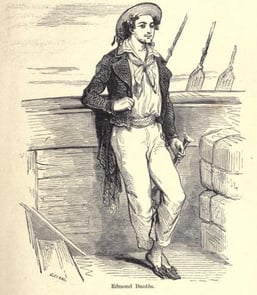 Written by Alexandre Dumas in 1844, The Count of Monte Cristo is a daring and adventurous revenge thriller about a man named Edmond Dantès who is betrayed by his friends and is wrongfully imprisoned. There, he meets on old man who teaches him everything and reveals to him the location of a great treasure. Edmond acquires this fortune and seeks revenge on those who destroyed his life and imprisoned him. This literary classic brings readers on a perilous and suspenseful adventure following Edmond's quest for vengeance, satisfaction, and ultimately, peace.
Into the 20th century with modern day thrillers
With the 20th century came modern day thrillers. The Riddle of the Sands: A Record of Secret Service (1903) by Robert Erskine Childers is an early example of spy fiction and an espionage novel.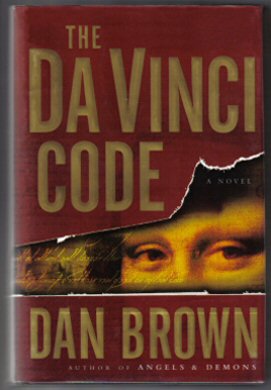 The Bourne Identity (1980) by Robert Ludlum tells the story of Jason Bourne, a man who suffers from retrograde amnesia and must seek to discover his true identity. The book starts with a scene of Bourne floating unconscious with gunshot wounds in the Mediterranean Sea—it doesn't get much more "thriller-esque" than that. It is quite the dilemma for readers and viewers alike to figure out.
In recent years, we have seen titles from Vince Flynn, well known for writing political thriller novels, and Dan Brown, an American author of thriller fiction who wrote the 2003 bestselling novel The Da Vinci Code.
Thrillers fit into many different sub genres and categories, and here, we've only scratched the surface. The genre has developed over the years in many different places and stories. Overall, James Patterson said it best when he said in his 2016 book, Thriller: Stories to Keep You Up All Night:
"Thrillers provide such a rich literary feast…this openness to expansion is one of genre's most enduring characteristics. But what gives the variety of thrillers a common ground is the intensity of emotions they create, particularly those of apprehension and exhilaration, of excitement and breathlessness, all designed to generate that all-important thrill. By definition, if a thriller doesn't thrill, it's not doing its job."