Charles Perrault (January 12, 1628 – May 16, 1703) was the most influential Frenchman you've never heard of. As secretary to Jean Baptiste Colbert, Louis the Great's Minister of Finance, Perrault was responsible for matters of French arts and sciences for over twenty years. He used his influence to achieve both personal and nationalistic goals, eventually laying the foundation for an entire genre of literature.
Professional Achievements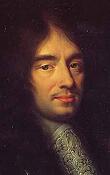 While acting as Colbert's secretary, Perrault helped his brother design a section of the world famous Louvre, advised Louis XIV in the installation of 39 fountains in the labyrinth at the gardens of Versailles, created the Academy of Sciences, and restored the Academy of Painting. Once elected to the elite French Academy, he spearheaded the Quarrel of the Ancients and Moderns, a debate that divided the forty-member group down its center and spilled into English intellectual circles. Perrault argued on behalf of the Moderns, passionately asserting the superiority of seventeenth-century literature over that of Homer, Plato, and Aristotle.
Founding the French Fairy Tale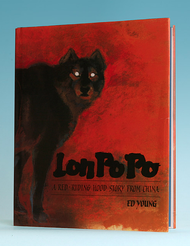 Perrault's fairy tales have been adapted numerous times. Ed Young's Lon Po Po, based on Little Red Riding Hood, won the Caldecott Medal.
Following his long and distinguished professional career, Perrault shifted his attention to his children and literature, crowing the achievements of his life with the development of the fairy tale. He began this second passion at 67 and died just eight years later. In that time, he wrote the Tales of Mother Goose (1697), many of which are still told as he wrote them over 300 years ago. The Tales include such stories as Little Red Riding Hood, Cinderella, Sleeping Beauty, and Puss in Boots. They have been translated to dozens of languages, and converted to theatre, ballet, opera, and even Disney films.
In crediting him for the foundation of the fairy tale, Perrault's role is less individual and immediate than some argue. Though his stories are more popular than hers, the phrase used to define the genre was actually coined by his contemporary Madame d'Aulnoy. She called her works contes de fées (fairy tales).
The major difference between her contributions and Perrault's were her lack of prominence and her less elegant language; she was married to a baron (who was accused--though eventually acquitted--of treason), and her stories read in a style more suitable for a salon than for a nursery. The tales she wrote that have survived, such as The Story of Pretty Goldilocks and The Frog and the Lion Fairy (1697), are vastly different than d'Aulnoy's original telling.
The Brothers Grimm and Hans Christian Anderson
Several of the tales Perrault wrote were already told orally all over Europe, but his literary style and experience made his stories more enjoyable for French readers. Many were also adapted by two German brothers, famously called the Brothers Grimm, because they were considered reminiscent of German culture.
The transition across Europe away from childish tellings of traditional folk tales to the new genre of children's literature and fairy tale took nearly 100 years. Arguably, it wasn't fully complete until the success enjoyed by Hans Christian Anderson in the nineteenth century, but Perrault was certainly the most influential person in that journey. He died at 75, satisfied and accomplished, the seventh child of a family that had always been proud of him.
Related Reading
How Well Do You Really Know Grimm's Fairy Tales?
History of Children's Literature: Politics and Pinocchio
A Brief History of Children's Literature
Philip Pullman Rekindles the Fairy Tale
The Curious Mystery of Mother Goose