Books are magical, especially for children. They are able to transport readers to strange worlds they could never have imagined on their own, and they're able to help readers grow. Without books, life would be duller with fewer friends to meet. All readers have their own preference: some prefer fantasy, while others wish only for realism. But what each book has in common is its ability to reach readers and change their lives. We've compiled a (very) subjective list of the top ten children books of all time. What would you add to the list? What would you remove?
1. Goodnight Moon, Margaret Wise Brown
A classic of children's literature, Margaret Wise Brown's work holds early memories for many people. For children and adults alike, the opening lines "In a great green room/ There was a telephone/ And a red balloon/ And a picture of The cow/ jumping over the moon" trigger instant nostalgia. And we'd guess many could continue on the story from memory. Indeed, the soft illustrations and gentle poetry combine together to easily lull readers to sleep.
2. Harry Potter, J.K. Rowling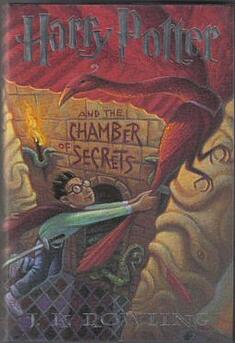 One of the most popular Children's/YA series in the past twenty years, the Harry Potter books have been a constant in many readers' lives. It's not uncommon to hear people of all ages discussing which Hogwarts house they belong to or how they feel about certain characters' untimely deaths. In fact, it has become something of an icebreaker in many circles. The Harry Potter characters are so real thanks to both Rowling and to the film adaptations of her work. Rowling's masterful weaving of classic literary elements with a plot to engage readers results in a series that will continue to remain relevant years after its publication.
3. The Hobbit, J.R.R. Tolkien
Tolkien's tale of friendship and acceptance introduces readers to characters they will hold with themselves as friends long after finishing the book. The combination of fantasy with the lessons learned by characters and readers alike makes for one of the best works in literature.
4. Winnie-the-Pooh, A.A. Milne
The timeless story of Christopher Robin and his friends, in all of its adaptations, is one of the best children's stories to be published. The characters sweep readers along with their adventures, endearing them to generations of readers. Milne's stories make for great read-aloud tales for the emerging reader, opening their eyes to the magic of the Hundred Acre Wood. We've written before about the relatability of the Pooh characters as well as about essential (and authentic) Winnie-the-Pooh quotes.
5. Half Magic, Edgar Eager
Similar to The Chronicles of Narnia, a family works together to solve the magical problems that occur during their imaginative play. This series serves as a good introduction to magic and fantasy without overwhelming readers with world building and overly fantastical elements.
6. The Chronicles of Narnia, C.S. Lewis
Speaking of The Chronicles of Narnia, the Pevensie siblings' adventures in Narnia provide timeless entertainment as they learn about themselves and the people they help. Examining Lewis' use of Christian allegory also provides a fascinating study for adult readers.
7. The Magic Tree House, Mary Pope Osborne
The combination of history, science, and fantasy present in Jack and Annie's adventures gives readers a unique experience in each book as they join the characters in the Magic Tree House. Readers are able to learn about different historical times and scientific studies in addition to the introduction of classic literary characters like Merlin and Morgan le Fey.
8. Anne of Green Gables, L.M. Montgomery
Anne Shirley has inspired and entertained many generations of readers with her optimism, creativity, and temper. As Anne grows through the book, readers are taken along on her journey, picturing the farm, the dark woods, and the school while being reminded that sometimes what seems to be a mistake is really for the best.
9. Mac, the Fire Fighter, Edna A. Anderson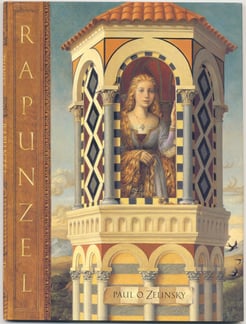 Despite copies being nearly impossible to find, the story of the little dog, Mac, protecting his family by alerting them to a fire is endearing and tests the strain of time. The use of red in otherwise black and white illustrations helps draw comparisons between the fire and other aspects of Mac's life.
10. Rapunzel, Paul O. Zelinsky
In this retelling of Rapunzel, Zelinsky reaches back to before the Brothers Grimm to the original French story. The accompanying pictures are some of the most beautiful found in children's literature, seeming more like Renaissance art than illustrations.
Love children's literature? Check out these other articles!