One of the most important players in the Beat movement—a group of writers whose work focused on the human condition in a post-World War II America with an emphasis on exploration of the country, a rejection of materialism and commercialism, and the recreational and spiritual use of drugs—was writer Jack Kerouac. Born to French Canadian parents in Lowell, Massachusetts, Kerouac did not learn to speak English until he was six years old. Kerouac briefly attended Columbia University to play football. When he broke his leg, his football career ended, and he dropped out. It was around this time that Kerouac first met members of the Beat movement: Lucien Carr, William S. Burroughs, and Allen Ginsberg. In 1950, he began working on what would become his second published and indisputably famous novel, On the Road, which celebrates its sixtieth anniversary today.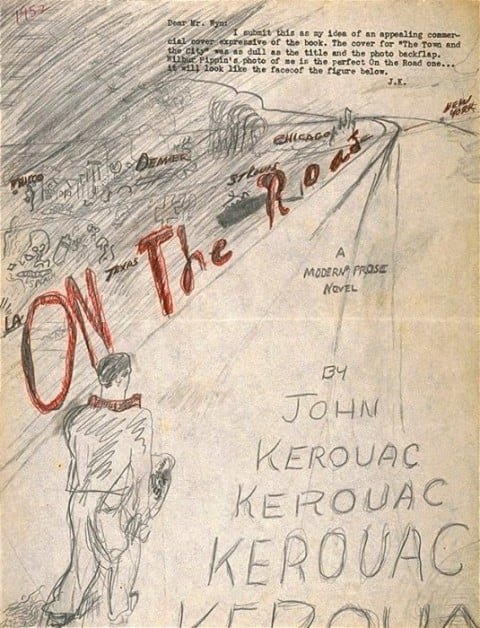 Working under titles like The Beat Generation and Gone on the Road, On the Road was written on long strips of paper which Kerouac taped together into one long roll in order for him to type in a continuous manner without having to stop to add more paper. It took him three benzedrine-fueled weeks to write the final draft of the novel which was based on his travels with fellow beat writer Neal Cassady, who never published any work in his time but whose own kinetic prose style was the inspiration for the style of On the Road.
It took several years for On the Road to find a publisher due to its depictions of drug use and both heterosexual and homosexual sex, but it was eventually published by Viking Press in 1957.
Reviews of the novel were mixed. Gilbert Millstein with The New York Times referred to it as "a major novel" and claimed it was "of a beauty almost breathtaking." This early review was enough to vault Kerouac to literary stardom, creating an intense buzz around the book that subsequent reviews did not support. In fact, The New York Times itself printed a review only days later by David Dempsey that skewered the novel as being totally unnecessary and, although exuberant, lacking any inherent value.
Likewise, reviewers from Time and Atlantic Monthly acknowledged Kerouac's talent but also dismissed the book as repetitive and leading nowhere important. But this early dismissal did not reflect the trajectory of the novel's popularity.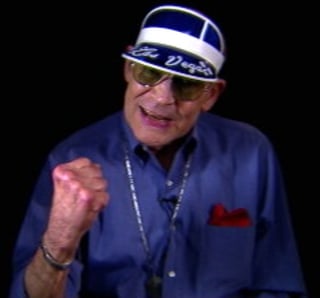 From the very first, On the Road was approached critically and became a frequent object of study and exploration in universities across the country.
The novel inspired Beat poet Allen Ginsberg, who features in the novel as the character Carlo Marx, as well as Hunter S. Thompson, whose own Fear and Loathing in Las Vegas seems to owe much to the framework Kerouac set out.
Photographer Stephen Shore went on a road trip using On the Road as his map and published several photography books with road trips as the theme. Musicians Bob Dylan and Tom Waits have both said in interviews that Kerouac was a major influence on their work. Ray Manzarek stated in his autobiography that The Doors would not exist had Kerouac not penned On the Road. Rock bands The Hold Steady and The 1975 each reference the novel in song. Francis Ford Coppola adapted the novel into a 2012 film starring Garrett Hedlund as Dean Moriarty and Sam Riley as Sal Paradise.
Indeed, Kerouac is a popular subject for biographies, and On the Road is still widely read sixty years after its first publication. It continues to be studied and it continues to be inspired. While some of the sentiment of the novel may have turned into just that, sentiment, and many of the pop cultural touchstones in the book no longer resonate with young people today, everyone can related to the true crux of the book. Everyone knows what it's like to feel out of place and to search for meaning, value, and friendship. And everyone knows what it feels like when, after a long time searching, you don't always like what you find.