There's a book for every season, it's true. We've written about the best winter reads, great books for Halloween, and patriotic titles that are sure to delight. But today, we want to focus on sweet summertime reads. Because nothing says summer like a good book. Whether you're by the pool, on the porch, or sitting in your favorite chair, here are ten of the best books for summer.
1. A Thousand Splendid Suns by Khaled Hosseini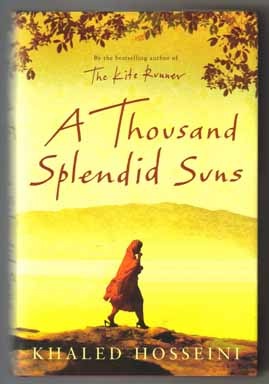 Originally published in 2007 and written by Khaled Hosseini (who also wrote The Kite Runner), this novel is a great summer page-turner that takes place in Kubal. The title was inspired by a poem written by Iranian poet Saib Tabrizi, that reads:
"Every street of Kabul is enthralling to the eye

Through the bazaars, caravans of Egypt pass

One could not count the moons that shimmer on her roofs

And the thousand splendid suns that hide behind her walls"
2. A Midsummer Night's Dream by William Shakespeare
Should you find yourself unable to sleep, William Shakespeare's A Midsummer Night's Dream is an enchanting way to pass the time. You can make yourself a cup of tea, open the window, and listen for Puck's laughter in the cool summer breeze.
3. Midnight in the Garden of Good and Evil by
John Berendt
A sticky southern narrative and eccentric characters are just two of the components that make this a great summer read. Midnight in the Garden of Good and Evil is a captivating book, and it will leave you longing for a cold iced tea on a wrap-around porch in Savannah, Georgia.
4. The Great Gatsby by F. Scott Fitzgerald
If you're like me and live in the Midwest, the season of "summer" only seems to last about a week. Luckily, The Great Gatsby by F. Scott Fitzgerald is a quick read that allows you to revel in the season of pool parties and lake houses, no matter how short-lived it may be.
5. Life of Pi by Yann Partel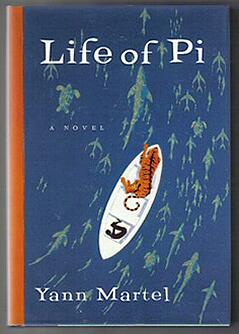 Published in 2001, Life of Pi is the gripping tale of a young boy lost at sea…with a tiger. Need I say more?
6. One Hundred Years of Solitude by Gabriel García Márquez
A complex book written in 1967, One Hundred Years of Solitude is the perfect pick for those who are looking for a strong summer commitment. It is a highly original, thought-provoking novel, and it will make the long summer days fly by.
7. The Secret Life of Bees by Sue Monk Kidd
Bees hanging around your picnic lunch are an unavoidable fact of summertime, and this charming coming-of-age story will get you in the right frame of mind. The Secret Life of Bees was written by Sue Monk Kidd in 2001, and was adapted into film in 2008.
8. The Hobbit by J.R.R. Tolkien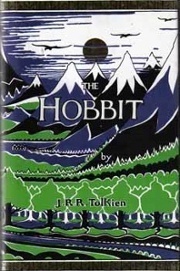 What better time of year is there to get out of your Hobbit hole and go exploring? This adventurous tale written by J.R.R. Tolkien is an epic way to spend a lazy afternoon.
9. Born a Crime by Trevor Noah
If you're looking for a lighter read while sitting poolside, I recommend cracking open Trevor Noah's Born a Crime. A fascinating account of his life in South Africa during apartheid, Trevor Noah provides profound insight laced with his incredible humor.
10. *Insert your favorite book here*
While summer is a great time to try something new, it is also a golden opportunity to revisit old favorites. There is nothing more relaxing than spending a sunny day with characters you've already met (Harry, Ron, and Hermione, anyone?), places you've already imagined (Pemberley, perhaps?), and guaranteed happy endings. Enjoy!