It's that time of year again. Darkness falls earlier each night, bare tree branches creak in the sky, and the chill of winter creeps ever closer. As autumn chases away the vestiges of summer, Halloween and its ghosts and ghouls come out to play. So grab a cup of cider and enter into the season by reading our top ten creepy blog posts:
Even the earliest recorded tales have elements of horror, fear, and despair, and the archetypes of horror have likely lasted much longer. The vampire archetype, for example, can be traced all the way back to the ancient civilization of Sumer; the vampire-like being Emikku would inhabit the bodies of people who had died violently or who were buried improperly. But the roots of today's horror literature can be found first in the Inquisition. Read more.
Few characters have captured our imagination the way that Bram Stoker's Dracula has. The fearsome figure makes frequent appearances around Halloween. Stoker's depiction of Dracula wasn't quite accurate, and neither are many interpretations of the character that we find today. Was there a real vampire roaming the streets in the 15th century? Not quite – but Bram Stoker's famous gothic novel, Dracula, did have some real-life inspiration from a particularly cruel Hungarian prince in history. Read more.
Halloween often ranks as people's favorite holiday--after all, who can resist costumes and candy corns? Many of us love the holiday for much spookier reasons; we love those ghosts, goblins, and ghouls. Ghosts have haunted the pages of many a book, including those of some of the best works of world literature. We'll list to ten, beginning with the creepiest, ghouls in BOOOOks! See? You've already had your first scare and we haven't even started the ghostly countdown. Hold on tight--you're about to take a trip through a haunted house full of ghastly literary characters. Read more.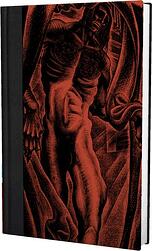 Mistress of the Gothic novel, Mary Wollstonecraft Shelley—née Godwin—was born August 30, 1797 in London, England. Her parents were famous intellectuals: writer and philosopher, William Godwin, and women's rights activist, Mary Wollstonecraft. Sadly, complications from childbirth led to Wollstonecraft's death just days following Mary's birth. When Mary was seventeen years old, she began a relationship with her father's married acquaintance, Percy Bysshe Shelley. The two met in secret, arranging secret rendezvous at Wollstonecraft's grave. Read more.
Halloween can be traced back to the 2,000-year-old Celtic festival of Samhain.The Celts believed that the line between the spiritual and physical worlds was blurred on Samhain, and they celebrated the holiday by dressing up in costumes, telling fortunes, and building bonfires. Today we associate Halloween with monsters, ghosts, and other horrors. But at Charnel House, the horrific and strange aren't reserved for one day a year. This fine press specializes in horror and weird fiction. Read more.
Are you ready for a spook-tacular Halloween? The right stories can help you get into the spirit of the holiday. Witches and warlocks, ghosts and goblins are clearly perfect subjects for Halloween reading. This year, look beyond the standbys like Edgar Allen Poe and Washington Irving; discover ghost tales from beloved modern authors. A few top reads include scary series from Angie Sage, Anne Rice, and Tony Diterlizzi and Holly Black. Read more.
On July 26, 1984, Edward Gein died in a state mental institution. Gein's case stole the headlines in November 1957, when police went to his farmhouse to investigate the disappearance of local hardware store clerk Bernice Worden. Gein had been the last customer at the store and had been seen loitering on the premises. Officers were horrified to find Worden's corpse hanging in the barn--along with a collection of household items, a suit made out of human skin, and bowls made from human skulls. It seemed that Gein was responsible for the deaths of countless victims, not just that of Worden. Read more.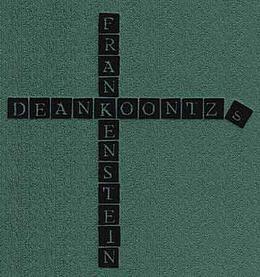 Born on July 9, 1945 in Everett, Pennsylvania, Dean Koontz is best known for his suspense and horror novels. A prolific writer, Koontz has also written satire, poetry, and even children's books. He's a popular figure among collectors of a wide array of genres, from fine press books to modern first editions and children's literature. His novel, Brother Odd recounts the tale of Odd Thomas, one of modern fiction's most beloved characters. Odd Thomas checks himself into the St. Bartholomew's Abbey, looking for peace and wisdom. Instead he encounters his long lost love and battles with the heralds of disaster and death. Read more.
It's commonly known that "Frankenstein" was the creation of nineteen-year-old Mary Wollstonecraft Goodwin in a contest to create the scariest ghost story as a guest at the Lord Byron's Italian villa. However, there may be significantly more to the story. There were four separate European scientists who may perhaps have played muse to Mary: Luigi Galvani, Giovanni Aldini, Andew Ure, and perhaps most influentially, Johann Konrad Dippel. Read more.
"A pretty sight, a lady with a book." So says Shirley Jackson in We Have Always Lived in the Castle, and frankly, we couldn't agree more. Jackson is known for being one of the most prolific horror writers in America, influencing big-name authors such as Stephen King and Neil Gaiman. Shirley Jackson, American author, was born in December 14, 1916 and died at the age of 45, spending her entire life writing stories, sometimes maniacally, after completing her housework, of course. Read more.