It's that time of year when we stop, take a moment, and reflect on the things in our lives for which we are the most thankful. Family. Friends. Health. A good job. A nice home. These are usually the things that top the list. But as we discuss quite often on this blog, the books, poems, and stories that populate our lives can be just as important, meaningful, and influential to how we live our lives and our overall worldview. As Rob Gordon said in the novel High Fidelity, the pieces of art you like and identify with matter, and during this Thanksgiving season, perhaps it's the most appropriate time to look inward and examine the pieces of writing for which we are most thankful.
With this idea in mind, we asked several of our blog's contributors to highlight and briefly discuss the books they've been most grateful for throughout their lives. Whether it's the characters, the settings, the plot, the themes, or some other literary element entirely, our bloggers chose these books as the most cherished in their reading lives and told us why these books have left such a lasting impact on them.
Leah Dobrinska: Pride and Prejudice by Jane Austin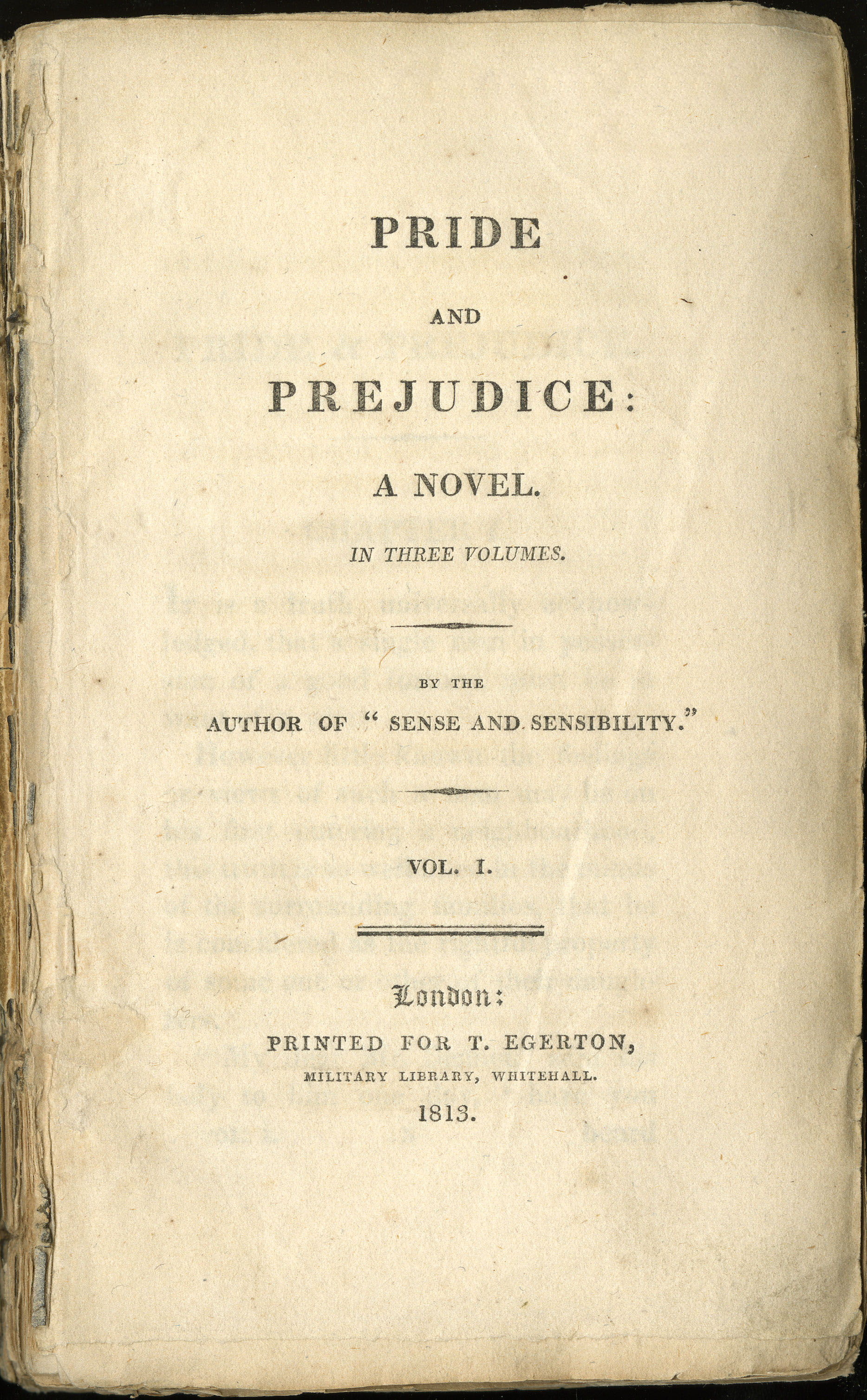 I think I've had different books that I've been most thankful for at different moments in my life—The Turn of the Screw in college when I was learning about textual analysis, Guess How Much I Love You when each of my daughters was born, Harry Potter just this summer when I needed the reminder that good can overcome evil—but I'd say the book I'm most thankful for has to be Pride and Prejudice. I've read it countless times, first when I wasn't even a teenager. At that point, I'm sure ninety percent of the wit went right over my head. But what I loved about it then is what I still love about it now. I loved the strong heroine. I loved that she wasn't perfect. I loved that she was fiercely loyal to her family and to her friends. I loved that she was a reader, that she stood up for herself, and that she admitted her mistakes when she made them. Of course, I loved the happy ending. I wanted to be Elizabeth Bennet, or at least be like her. I'm thankful her character exists. And, I'm always thankful to be able to go back and read her story. I learned much from her about second chances and being human, and I learn something new every time I open my worn, weathered, marked-up copy of Jane Austen's masterpiece. For that, I'll always be thankful.
Brian Hoey: Jeeves by P.G. Wodehouse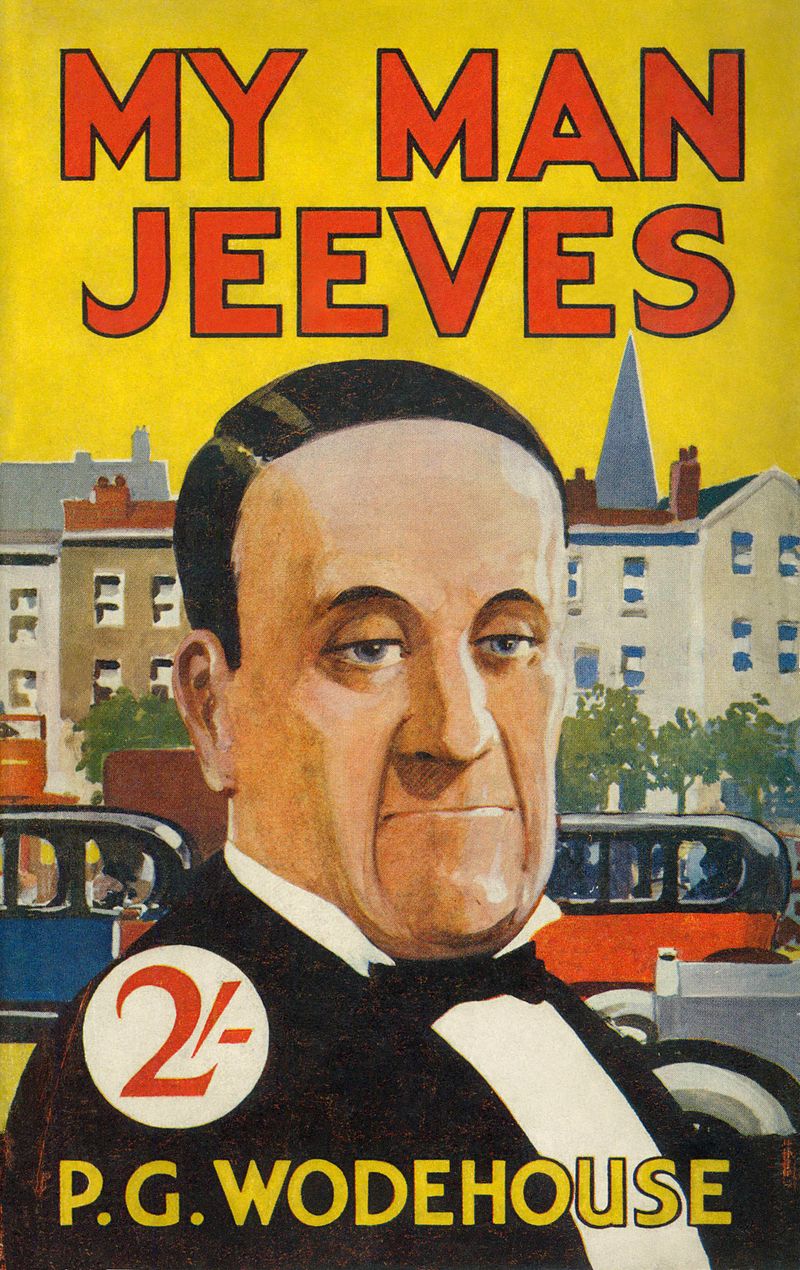 There is a certain inevitability to the classics. When I read my favorite novels, from Moby-Dick to Mrs Dalloway to Pale Fire, I feel like I'm experiencing some long-gestating phenomenon, certainly the apotheosis of something or other in literary history. I am, perhaps, a little bit of a literary ingrate. This, I think, is why out of the entirety of Western literature I somehow feel most grateful toward P. G. Wodehouse's Jeeves novels and stories. Wodehouse's idyllic, hilariously wrought stories of bumbling aristocrat Bertram Wooster and Jeeves, his 'inimitable' gentleman's personal gentleman never feel like they were destined to exist, but I'm eternally glad that they do. Evelyn Waugh said, "Mr Wodehouse's idyllic world can never stale. He will continue to release future generations from captivity that may be more irksome than our own." Much like Bertie Wooster himself, I have yet to find a situation so irksome that Jeeves' ongoing endeavor to 'provide satisfaction' was anything less than an uproarious success.
Adrienne Rivera: The Last Unicorn by Peter S. Beagle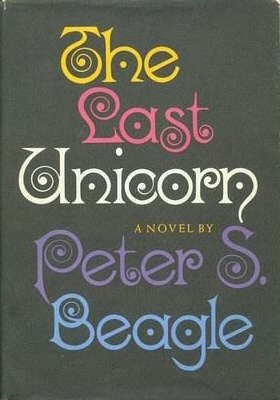 When I was about three years old, my father recorded the movie of the week for me because it was about my favorite animal: unicorns. The tape became my prized possession, and I watched it so much he had to record it again the next time it aired because I'd worn out the first one. Then when I was old enough, my mother gave me her own copy of the source material, a novel she herself had bought and loved as a teenager. The book that I am most thankful for is The Last Unicorn. Written in in 1968 by award-winning novelist Peter S. Beagle, The Last Unicorn at first glance reads like a children's fairy tale, but there is much more at work than it seems at first. The novel asks questions about the meaning of heroism and mortality and, in what remains the most interesting to me, about stories. The characters seem to know at times that they are part of a story, or at least that the events taking place need to happen in a certain way because that's the way those type of stories always go. The choices they make are influenced by their own idea of what the story needs to be, often at the expense of their own happiness. The story feels all at once timeless and old fashioned, and the questions it poses made me ask my own questions, then and now. Without this book, I'm not sure I would be a reader or a writer.
Nick Ostdick: Hairstyles of the Damned by Joe Meno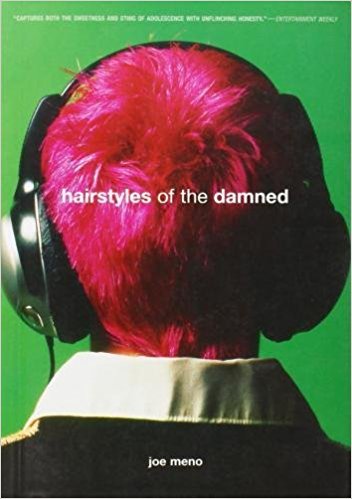 Every serious reader has their Catcher in the Rye: that one novel that portrayed a version of adolescence with which they could identify, recognize, align with, understand. We all have the novel (or poem or story or essay or song) that made us feel our own story had meaning, our emotions had validity, and our worldview was not singular to us alone. For me, Joe Meno's coming-of-age novel Hairstyles of the Damned was and is that book. Set against a backdrop of '90s punk rock, the racial politics of Chicago's far south side, and the narrator Brian's hopeless (and at times hapless) love affair with his best friend Gretchen, the novel contains one of the most arresting first lines I've ever come across in a modern novel: "The other problem I had was I was in love with my best friend Gretchen…" In one deftly crafted sentence (one I've tried to emulate in my own creative writing), Meno sets the stage for a story that while at once can be viewed as simply another coming-of-age tale reliant on the voice of narrator without a real plot, can also be viewed as a character dealing with so much more than your average suburban teen. In short, Hairstyles of the Damned not only gave me permission to feel my own story was worth exploring, but that all stories have something in them worth telling and worth listening to.
What book are you most thankful for? Sound off in the comments below.