No childhood could be complete without a good helping of talking animals, whether they appear in books, TV shows, movies, or theater productions. While chatty squirrels and dogs are the norm in today's children's stories, one trailblazer stands out from the past: Hugh Lofting, the imaginative mind behind Doctor Doolittle. In his classic works, the titular character is a doctor who exclusively treats animals after discovering his unique ability to communicate with them. The stories began as children's books, but they have been repeatedly adapted for screen, stage, and radio.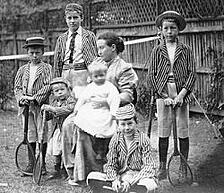 Lofting was born on January 14th, 1886, in Maidenhead, England. Although he did not discover a passion for writing until his adult years, Lofting immediately developed a love for animals that he would someday showcase in his stories.
Lofting's first career choice was civil engineering. He began his studies at the Massachusetts Institute of Technology, but graduated from London Polytechnic. His work allowed him to travel to many new places around the world, from Africa to Cuba, working on railways.
Eventually the constant movement became tiresome, and Lofting settled down in New York City. It was here that he began to explore the world of writing and publishing. He tried his hand at articles about his travels, along with short stories, and he successfully found publications willing to print his work – although this did not provide an income substantial enough to live on.
Lofting married his first wife, Flora Small, in 1912, and they had two children together. He supported his family with a job at England's Ministry of Information, while still based in New York. When World War I broke out, Lofting served in the Irish Guard. It was this experience that motivated him to write the works that he is most famous for.
Lofting was discouraged by the horrors of war, and he didn't want to provide these gritty details to his family when writing back home. Instead, he began composing light-hearted stories about a quirky doctor who could talk with animals. He hoped that these tales would give his children joy and hope during dark times.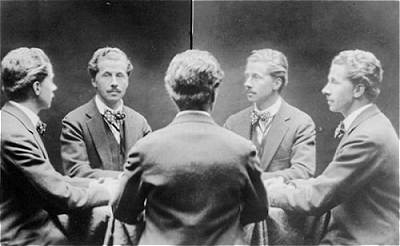 In 1919 Lofting found himself wounded, and he was able to return home, where he began writing full time. Along with turning the stories from his letters into publishable manuscripts, he wrote serious articles about the nature of war and the dangers of romanticizing military life. He also published a long poem that often repeated, "In war the only victors are the slain."
Despite Lofting's predominantly cheerful children's tales, his own life was often marred with hardships. He outlived two of his three wives, and, like the character of Doctor Doolittle, Lofting was often withdrawn from his community. Some critics speculate that Doolittle represented a fantasy where the shortcomings of humanity could be replaced with the purity found in the hearts of animals.
Lofting died at the age of 61, on September 26th, 1947. Still, his works light up the lives and imaginations each new generation of children. In the words of Jane Goodall, "Any child who is not given the opportunity to make the acquaintance of this rotund, kindly, and enthusiastic doctor/naturalist and all his animal friends will miss out on something important."
Related Reading:
A Brief History of Children's Literature
Astrid Lindgren: Pioneer of Children's Literature
How Well Do You Really Know Grimm's Fairy Tales?
Hidden Gems of Children's Literature