If you ask a book lover what they read during their young, formative years, the conversation will inevitably turn to how "we didn't have books like The Hunger Games when I was growing up." And it's true: young adult literature as a genre only began to take root in the 1970s and '80s, but boy, has it ever gone through a growth spurt since then. Books for teens are dominating book sales and box offices these days. Where did this phenomenon begin?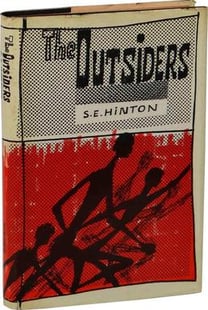 We can thank (or blame) librarians for the term "young adult" as applied to teenagers 12-18 years old. The Young Adult Library Services Association was created in 1957 (under a slightly different title) during a major reorganization within the American Library Association. So the teens were being served at their libraries, but they didn't exactly have their own books. Apart from a few exceptions like J.D. Salinger's The Catcher in the Rye (1951), young people in their adolescence had to jump straight to books written for adults.
S.E. Hinton's The Outsiders came out in 1967, and publishers began waking up to the untapped teenage audience. Hinton's book typified what publishers were looking for in YA: straight talk about the challenges that teens face, and high emotional stakes with high emotional payouts. It helped that Hinton was herself a teenager (18 years old) when it was published.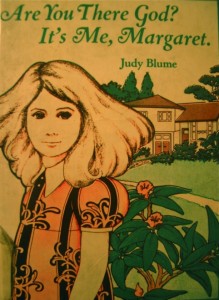 And then there's Judy Blume. This female powerhouse of an author blew the lid off of controversial topics—racism, menstruation, teen sex, divorce, masturbation—in her books for teens. Blume didn't sugar coat the unsavory details of growing up, and it turned out that's exactly what teenagers were looking for. Are You There God? It's Me, Margaret was published in 1970, and it was quickly followed by the anonymously authored Go Ask Alice, which dealt with teen drug addiction. The "Golden Age of YA" was well under way.
The trend continued into the 1980s, when episodic series books like Sweet Valley High and The Babysitter's Club reigned supreme. It wasn't just a girl's club, though; while young women comprised a majority of the YA reading audience, young men had authors like Robert Cormier (The Chocolate War, 1974) and Walter Dean Myers.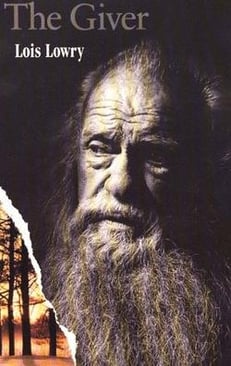 By the late '80s, the market was saturated with "issue" books that usually ended in an overly moralistic outcome (the girl who has sex on her prom night gets into a car crash, for example). YA literature went through a bit of a slump in the '90s (there were statistically fewer people aged 12-18 during that decade), but it still brought us some classics that teens are still reading today. R.L. Stine's Goosebumps series reignited YA horror, Lois Lowry's The Giver gave us a taste of dystopian futures, and Tamora Pierce and Garth Nix brought young readers to fantasy.
Like a phoenix rising from the ashes, YA literature returned in the new millennium even better than before thanks to—you guessed it—Harry Potter. J.K. Rowling's teenage readers needed other things to read, and publishers were happy to provide.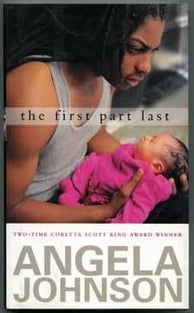 Writers like Sarah Dessen, Stephen Chbosky, Laurie Halse Anderson, and Meg Cabot were the vanguard, but many, many others were to follow during the 2000s. Stephenie Meyer's Twilight series in 2005 began a mini-genre of paranormal romance novels, and Suzanne Collins kicked off the dystopian wave we're still riding today.
Current trends in YA literature favor stand-alone novels, greater diversity of authors and characters across racial, ethnic, and sexual identities, and the burgeoning New Adult genre for young people in their 20s. While some critics try to shame adults for reading YA books, it reflects a blindness and ignorance of the great writing and storytelling to be found here. Isn't it time to try a little YA yourself?