On June 10, 1936, Margaret Mitchell's Gone with the Wind was published. The novel vaunted Mitchell to celebrity status, especially after it was adapted for the silver screen in 1939. Mitchell is now one of the most famous authors of Southern literature, a popular focus for collectors fascinated with the history and culture of the region. Though Mitchell was hardly a prolific author, she's in the company of many illustrious figures who often figure into Southern literature collections or are the focus of single-author collections.
Mark Twain
Born on November 10, 1865 in the tiny town of Florida, Missouri, Samuel Clemens would eventually be better known by his pen name, Mark Twain. Soon the family relocated to the nearby river town of Hannibal,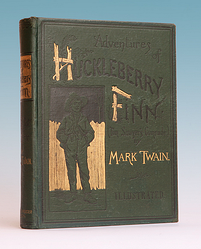 and Twain grew fascinated with the riverboats traveling up and down the Mississippi River. After trying his hand at various writing jobs, Twain got his steamboat captain license in 1859. He happily passed the next several years at the helm of steamboats.
The state of Missouri was in a peculiar position on the issue of slavery, and when the Civil War began, Missouri split its allegiances between the Union and the Confederacy. Twain joined the Confederate Army in 1861. His volunteer unit disbanded shortly thereafter, and Twain headed West. When his luck ran out as a prospector, Twain returned to what he knew, the newspaper business.
The rest is history: Twain would go on to write some of the best loved works of American literature, along with translating the children's classic Slovenly Peter and publishing a wide variety of travel literature and pieces for newspapers and other periodicals. Thanks to his status as a legendary author, Twain remains a popular subject for a single-author collection.Collectors of rare books by Mark Twain often rely on William McBride's bibliography of Twain's works, among other relevant bibliographies.
Truman Capote
Shortly after Truman Capote was born in New Orleans in 1924, his mother abandoned him. The boy would be raised by an aunt in Monroeville, Alabama. Capote moved to New York and was working for The New Yorker by the time he was seventeen. His early success as a writer made him a local celebrity.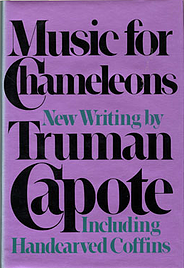 Capote's frivolous lifestyle earned him plenty of criticism, but he claimed all the parties and lavish spending were in the name of research for a book...which we now know as Breakfast at Tiffany's (1958). The book was a smashing success, as was the movie adaptation starring Audrey Hepburn. Now Capote could legitimately afford his lifestyle, and he felt confortable undergoing an experiment, a new genre he called the "non-fiction novel." It would take Capote six years to complete In Cold Blood (1966). The novel is considered his masterpiece.
Though Capote was undoubtedly a Southern author--and a close friend of fellow Southern author Harper Lee--his major works aren't set in the South; nor do they address common Southern themes. He's sometimes overlooked in the canon of Southern authors, but he's a fascinating personage for collectors. A Capote collection would certainly include high points like In Cold Blood and Breakfast at Tiffany's, but it would also encompass his numerous pieces for a variety of publications.
Anne Rice
Suspense and horror novelist Anne Rice hails from New Orleans, where she was born on October 4, 1941. Her parents named her Howard, after her father, but Rice changed it to Anne when she was in first grade. The family moved to Texas toward the end of Rice's high school years, and she stayed in Texas for college. Eventually she relocated with her husband to California.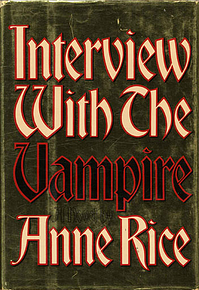 The first of Rice's Vampire Chronicles series, Interview with the Vampire, appeared in 1976. That book would make Rice famous, especially after it was adapted for the big screen in a movie version starring Brad Pitt and Tom Cruise. Rice has also written erotica and mainstream novels, both under pseudonyms. When she returned to the Catholic faith, Rice also wrote a series of religious works.
Though Anne Rice isn't often thought of as a Southern author, many of her novels build on the Southern gothic tradition. Collectors of modern first editions love signed and limited editions of Rice's works. The BE Trice editions are particularly desirable because they're well made and look beautiful on the book shelf.
Eudora Welty
Born in Jackson, Mississippi on April 13, 1909, Eudora Welty would go on to establish her reputation as an eminent author of Southern literature. She discovered her love of reading thanks to her schoolteacher mother, who believed that "any room in our house, at any time in the day, was to read in, or to be read to." The family moved into a home at 1119 Pinehurst Street while Welty was in high school, and she lived there until the end of her life.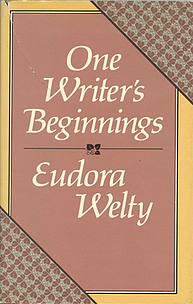 At the suggestion of her father, Welty studied advertising at Columbia University after completing her degree in English. But she graduated at the height of the Great Depression and could not find work in New York. Welty returned to Jackson, where she worked at a local radio station and wrote for a Tennessee newspaper. In 1935, she started working for the Works Progress Administration as a publicity agent. Welty spent her time conducting interviews, collecting stories, and taking photographs of her community. She became a keen observer of Southern culture. Meanwhile, Welty also hosted a group of fellow authors and artists she called the Night-Blooming Cereus Club.
In 1938, Welty left her job to write full time. She soon won a place as a respected author and won the Pulitzer Prize for Fiction in 1973 for The Optimist's Daughter. In addition to her articles, short stories and novels, Welty also published her works of photography: One Time, One Place (1971) and Photographs (1939). Collectors of Welty have their work cut out for them!

Pat Conroy
Born on Atlanta, Georgia on October 26, 1945, Pat Conroy was the oldest of seven children. His father was a fighter pilot for the US Marine Corps, so the family moved constantly; by the time he was eighteen, Conroy had moved 23 times. His childhood was not a happy one. Conroy angered his family when he published the semi-autobiographical novel The Great Santini in 1976 because they thought he'd shared too many family secrets.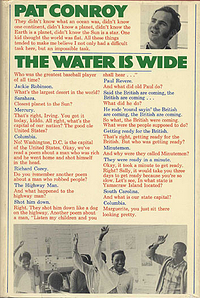 Conroy went to The Citadel before taking a position teaching English in Beaumont, South Carolina. The state would become a backdrop of numerous Conroy books. The following year, he accepted a job teaching at a one-room schoolhouse on the isolated Daufuskie Island, South Carolina. But Conroy was fired at the end of the year because he lacked respect for the administration and refused to use capital punishment. Conroy explored the experience in The Water Is Wide, which earned him a humanitarian award from the National Education Association. Conroy's most famous novel, The Prince of Tides, was published in 1986. The film adaptation stars Nick Nolte and Barbra Streisand.
In March 2009, Conroy was inducted into the South Carolina Hall of Fame, and in 2013 he became editor-at-large for the fiction division of the University of South Carolina Press.
Read More about Southern Authors: