For those at the beginning of their collecting life, it can seem like sales descriptions are filled with confusing jargon. A whole set of terms exist to identify an item's condition and features. Taken together with our other glossaries, we hope this list of book condition terms will help you kick-start your book collecting efforts.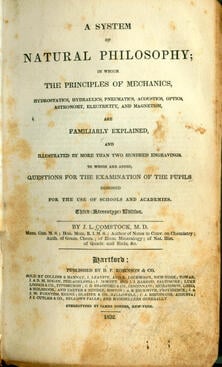 As Issued - A term used to describe an aspect of the book that might be perceived as a flaw but was the original state of the book when published.
Association Copy - Book that in and of itself is of no particular interest except that it was owned by someone important or famous.
Bowed – A condition where the boards of a hardcover book have turned either inwards or outwards in relation to the leaves. This often occurs because of a rapid change in moisture.
Chipped – Used to describe a binding or dust jacket which is missing small pieces along its edges. This should be distinguished from ripped, torn, or intentionally clipped binding edges.
Ex-Library – A book that was once part of an institutional or public library's collection but has been deaccessioned. Ex-library copies often bear the marks of the library, such as stamps, seals, call numbers, or the increasingly outdated (but memorable) pocket for a check-out card. Collectors should be aware that "ex libris" does not indicate an ex-library copy.
Foxing - A descriptive term for scattered spots on paper which are commonly reddish-brown in color. The term is derived from the rusty red color of Reynard the fox. Foxing is created by a particular chemical reaction and must be distinguished from the discoloration that can occur from surface colonies of mold growth.
Ghosting, Shadowing, or Offsetting – A description used for uneven fading on paper. Ghosting is often caused by prolonged contact with other paper materials, such as a bookmark, or old adhesives which have triggered a chemical reaction.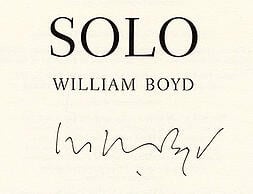 Inscribed - A short note with personalized dedication, written by the author or a previous owner, usually in the beginning of a book, generally accompanied by a signature.
Shaken – Used to describe a book whose pages have become loose in their binding; no longer tight, but not detached.
Sunning – Materials which are faded from direct and prolonged exposure to sunlight. Light can cause a chemical breakdown in printed ink, but also in cloth and leather bindings. A book's spine will sometimes show the worst sunning from facing outward on a shelf.
Now that you've mastered these terms, catch up on Part I and Part II of our glossary series.