Born on May 28, 1908, Ian Fleming moved on from a career as an intelligence officer to create one of the world's most recognized and beloved spies: James Bond. Fleming's James Bond books have been perennial favorites among rare book collectors, which is why Fleming and Bond often pop up right here on our blog! Check out our top ten James Bond blog articles of all time!
1. The First James Bond? John Dee Was the Original 007!
James Bond was hardly the first man to identify himself as Agent 007. Mathematician and astronomer John Dee, a trusted member of Queen Elizabeth I's court, holds that distinction. Some say that John Dee was also a spy for Elizabeth, making him quite a fitting inspiration for Ian Fleming. Read More>>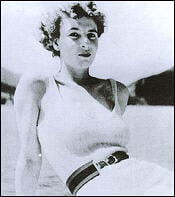 2. Muriel Wright: The Inspiration for Ian Fleming's James Bond Girls
What would James Bond be without his female cohorts? Surely the spy delivers plenty of action, but the Bond girls are just as famous. Bond's creator, Ian Fleming, had a tumultuous relationship with the beautiful and intelligent Muriel Wright, who is considered to be the inspiration for all of Fleming's Bond girls. Read More>>
3. Book Collector Tidbits: Ian Fleming and James Bond
Ian Fleming created what is arguably one of the most iconic fictional characters of the twentieth century in James Bond. Though Fleming was a celebrated public figure, there's still plenty to learn about him and his literary legacy. Read More>>
4. Sixty Years of Ian Fleming's James Bond
Fleming served as an intelligence officer in the British Navy before he undertook the project of writing Casino Royale. The seeds of the novel were planted when Fleming visited Estoril Casino in Portugal as part of an assignment. Fleming would continue to draw on his military experience for his Bond novels. Read More>>
5. Sidney Reilly, the Real-Life James Bond?
Fleming distinguished himself as a cunning, resourceful, and innovative intelligence officer. He drew from his own experiences--and those of his fellow intelligence officers--to create James Bond. But perhaps his greatest inspiration as Sidney Reilly, a Russian-born double agent who proved indomitable in the field. Read More>>
6. William Boyd Reinterprets James Bond's Legacy
When William Boyd was tapped to follow in Ian Fleming's footsteps, he hardly maintained the status quo. Boyd reinterpreted the character of James Bond in a way that one reviewer deemed the "boldest departure of the James Bond series." Read More>>
7. What's in a (James Bond) Name?
Ian Fleming never denied that he borrowed characters and action from his own background and interactions. But in The Man with the Golden Gun, Fleming got truly personal, naming the novel's villain after George Ambrose Scaramanga--Fleming's rival at Eton. Read More>>
8. Raymond Benson: The Fourth Man Behind James Bond
James Bond author Raymond Benson hails from "Odessalation," Texas. He watched Goldfinger when he was nine years old and considered it a life-changing event. From that moment on, he was a faithful fan of Fleming and 007. Read More>>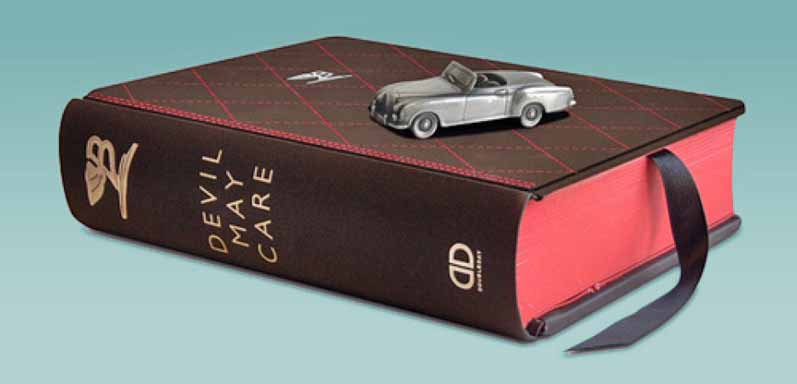 9. Celebrating Fifty Years of James Bond in the Cinema
When Dr. No debuted in 1962, the movie marked the start of a great cinematic legacy--and the most profitable film franchise of all time. But did you know that multiple studios initially refused to produce movie adaptations of James Bond novels because they were "too British"? Read More>>
10. Sebastian Faulks and Following Ian Fleming
Bestselling author Sebastian Faulks initially declined an invitation to write a James Bond book. When he finally agreed to pen a novel to commemorate Ian Fleming's 100th birthday, Faulks strived to maintain Fleming's authorial voice. Read More>>