It is hard to believe that 2015 is drawing to a close. What a great year! The staff at Books Tell You Why would like to take a moment to thank all of you: the loyal readers who followed our work throughout the year. Your interest and enthusiasm are a constant reminder of why we do what we do.
Before beginning festivities tonight and moving on to 2016 tomorrow, we thought we'd take a moment to revisit our ten most popular blog posts from 2015. Care to join us?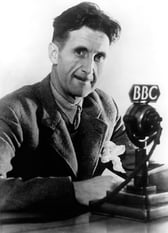 George Orwell is still one of today's most coveted political thinkers. Although he died 65 years ago, it's remarkable how politicians from all ends of the spectrum work to claim his posthumous blessing. Liberal or conservative, everyone believes herself to be part of the great fight for humankind's dignity, to which Orwell was likewise dedicated. Through the political unfurling of the last several decades — the Cold War, Vietnam, international security, etc. — many have asked: What would Orwell say? What can Orwell teach us about being a citizen today? Read more.
As most collectors are aware, a dust jacket in fine condition can greatly enhance the value of a book. Indeed, for modern first editions, a book without the dust jacket will sell for only a fraction of the price. Once intended to be temporary and disposable protection for beautifully bound books, dust jackets have become--in some ways--more valuable than the books they protect. How and when did this change occur? Read more.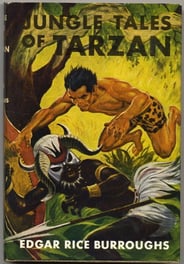 Although publishers Grosset & Dunlap focused primarily on reprints, they did produce first editions. For book collectors, first edition identification is a vital skill. More often than not, conventions for distinguishing first editions vary from publishing house to publishing house. Take a moment to learn more about the history of Grosset & Dunlap and find out how to identify their first editions. Read more.
Unlike other literary forms that we can date to precise texts and time periods, it's a challenge to pinpoint the earliest work of poetry. In one form or another, poetry has been around for thousands of years. However, we might think of the epic poem as the first instance of poetry, appearing as early as the 20th century B.C. Jumping hundreds of years ahead, we might turn, then, to the sonnet form and its early appearance in the 13th century. Before moving into more modern poetic forms, it's important to consider Restoration poetry of the 17th century and the satirical verses of John Dryden and Alexander Pope. Read more.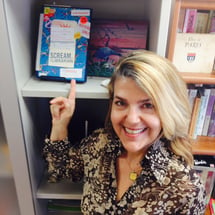 Cristina Favretto has served as a special collections librarian at a number of institutions throughout her career. She is currently the Head of Special Collections at the University of Miami; her previous positions include: Director of the Sallie Bingham Center for Women's History and Culture at Duke University, Curator of Rare Books at UCLA, and Head of Special Collections at San Diego State University. Cristina's goal as a librarian is to build excellent, meaningful collections that are open and significant to the public. She has generously shared her collecting experiences with us in the following interview. Read more.
Letters become words, words become sentences, and sentences come together to fill the chapters of literature all over the world. While some passages run through our minds for only a moment before we turn the page, others have the power to stay with us for a lifetime. As avid readers, we have found that beautiful sentences are beautiful not only because they are poetic, but also because they express a truth we crave to understand. Whether you are reading in a quiet house, on a crowded bus, or sitting on a park bench on a warm summer's day, beautiful sentences give us the language to share our most powerful human experiences and the knowledge that we are never alone. In our humble opinion, here are ten of the most beautiful passages in literature. Read more.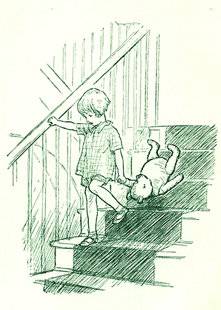 Today we celebrate the life of A. A. Milne, beloved author and creator of Winnie-the-Pooh. Although renowned as a novelist and playwright during his own lifetime, his children's stories--inspired by his son, Christopher Robin--have become Milne's enduring legacy. Illustrated by Ernest H. Shepard, his story collections Winnie-the-Pooh (1926) and The House at Pooh Corner (1928)--not to mention his poetry collections When We Were Very Young (1924) and Now We Are Six (1927)--have become indispensable children's classics. Read more.
Love doesn't have to be a source of strife when you can lose yourself in the classic romances from literature--after all, what could be better than love and passion as written by some of the world's most talented authors? Happy ending or not, you can bet they're all heartbreakingly beautiful. Take a moment to delve into the best romances of classic and modern literature as we count down our top ten list. Read more.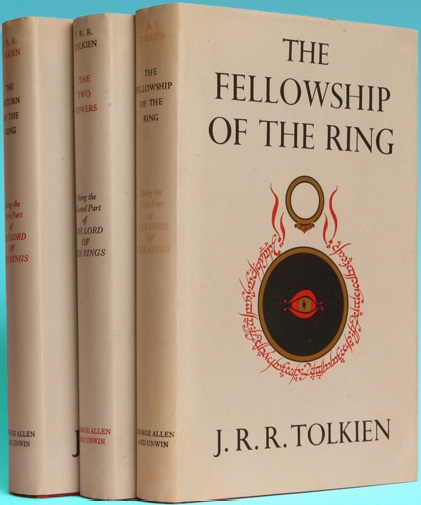 J.R.R Tolkien's The Lord of the Rings stands today, more than fifty years after its initial publication, as one of the most popular and influential works of all time. Though Tolkien was dedicated to the notion that his sweeping, Beowulf-inspired epic was more akin to history than fantasy, it has effectively shaped the face of modern fantasy in both literature and film, seeping into the broader culture in ways that even Tolkien himself could hardly have foreseen. Here are ten surprising facts about The Lord of the Rings. Read more.
Jack London's characteristically raw, edgy writing influenced and inspired such literary giants as Ernest Hemingway, John Steinbeck, George Orwell and Upton Sinclair. He was also one of the first writers to gain fame and wealth from his fiction. However, London's short life was one marked by poverty and struggle from beginning to end. Here are 10 interesting facts about this often abrasive American author. Read more.
And that's all, folks. Thank you again for following our blog and best wishes for 2016!