The genre of children's literature really must be considered a recent invention, for it's only in the past 300 years that childhood has been set apart as an influential time in human development. For most of human history, children were treated as small adults. Like a snowball rolling downhill, children's literature started slowly and built itself into the multi-million dollar market we know today.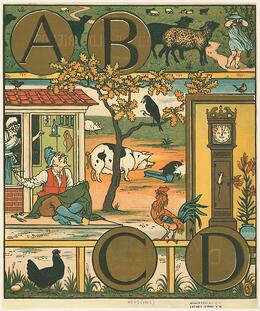 The oldest tales considered appropriate for children – Aesop's fables, the fairy tales of Perrault and the Grimm brothers, Hans Christian Anderson's collected stories – were at once entertaining and highly moralistic. The emphasis was on forming a child's conscience through story. Since any book-buying was done by adults, stories that promoted strong values and built character were favored. For example, all of the characters in Beatrix Potter's little books are rewarded for good behavior and punished for disobedience and foolishness.
A shift in theme occurred with the publication of Lewis Carroll's Alice's Adventures in Wonderland in 1865. Carroll's book was filled with silliness, and it ushered in a new era of what was possible in literature for children. So many great British authors found an eager audience in children shortly after: George MacDonald (Carroll's mentor), Robert Louis Stevenson, Rudyard Kipling, and J.M. Barrie to name a few.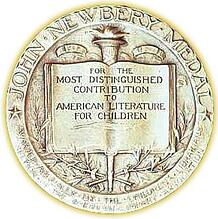 In America, Louisa May Alcott and Mark Twain were equally successful in popularizing realistic fiction for children. L. Frank Baum's The Wonderful Wizard of Oz in 1900 was one of the first books of American origin to champion the absurd and fantastical (while still being deeply moralistic). Then, in 1922, the American Library Association established the Newbery Medal for excellence in writing for children in order to spur publishers to bring more children's books to print. It worked, too. Driven by the attraction of acclaim, and urged by the growth of the public library system in America, publishers began to see children's literature as a new market. The Caldecott Medal for excellence in illustration for children was established in 1938.
Adventure and the hero's journey have always been central themes in stories for children, but as the primary focus shifted from morality to entertainment, themes like imagination, self-empowerment, and identity also rose in number. Winnie the Pooh, The Hobbit, The Chronicles of Narnia, and the works of Roald Dahl came out of Britain, and America produced authors like Laura Ingalls Wilder, Dr. Seuss, E. B. White (Charlotte's Web), and Robert McCloskey (Make Way for Ducklings).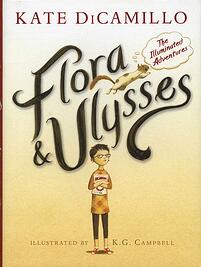 The world of children's literature is continually changing. Comics, which were considered trashy reading only 50 years earlier, now have a legitimate seat at the table. Last year's Newbery winner, Flora & Ulysses, was partially told in comic panels. And it's easy to forget with the explosive interest in young adult novels like The Hunger Games and The Fault in Our Stars that the genre only came into existence in the 1970s.
C.S. Lewis famously wrote, "A children's story which is only enjoyed by children is a bad children's story." You're never too old for such books, and no matter where your literary tastes tend, you can be sure there's a children's book to satisfy your inner child.