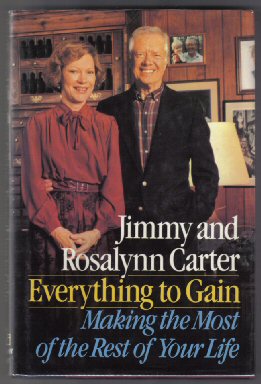 "To be true to ourselves, we must be true to others." ~Jimmy Carter, Inaugural Address, January 20, 1977
Today, we celebrate Jimmy Carter's 95th birthday. In honor of his life and efforts as president and human rights activist, we thought we'd republish our most recent post on Carter and his written works.
Do you have a collection of books by U.S. presidents? Or, are you interested in Nobel Peace Prize winners, twentieth century history, or human rights? If you've answered "yes" to any of these questions, the works of Jimmy Carter should be on your radar.
Read more...
---